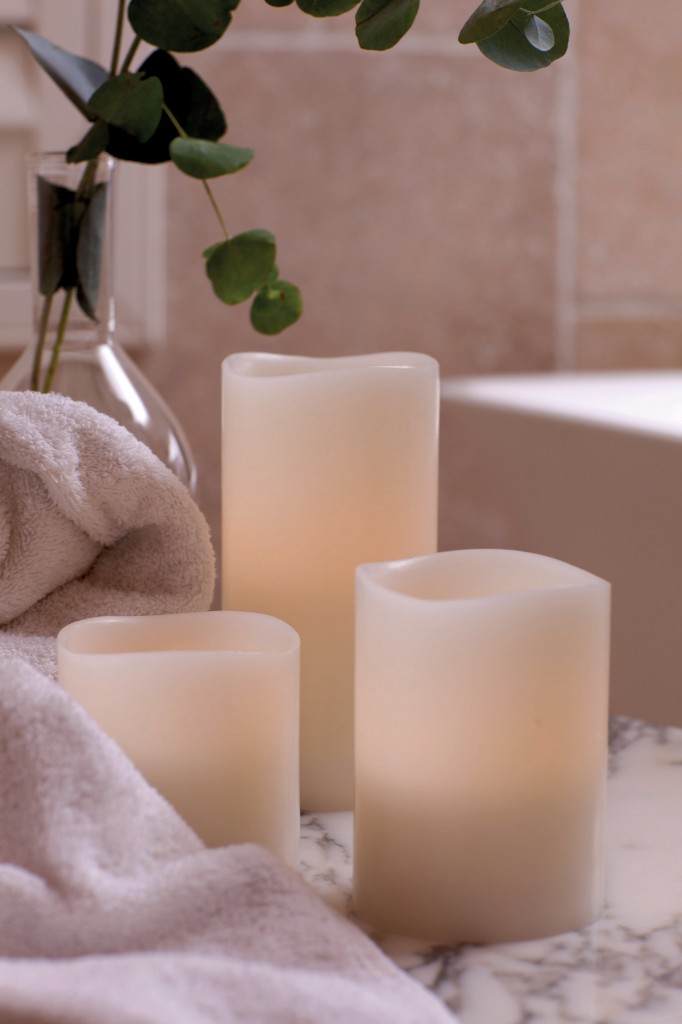 I have been loving the Energizer Flameless Wax Candles. They look and feel just like a regular wax candle, but they are battery operated. The flicker of light looks just like a regular candle except its safe. No open flame, no worries about it getting knocked over, no forgetting to put it out before leaving the house or going to bed and, most importantly, no worries about your little one burning themselves on it.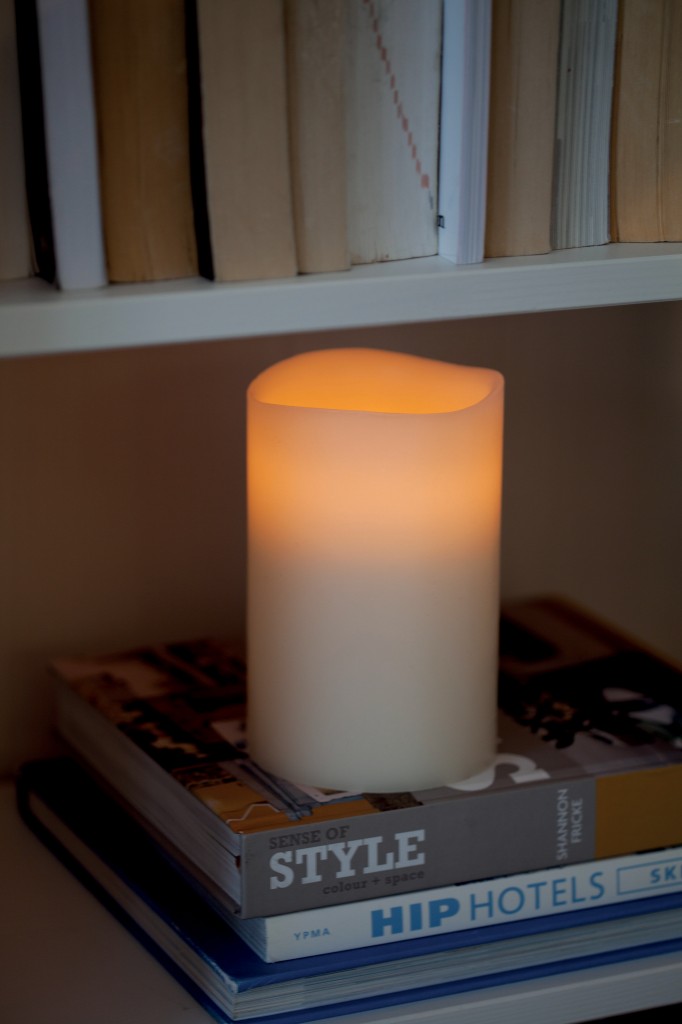 The flameless pillars range in size from 3″ x 4″ to 4″ x 8″ and come in the following colors: white, taupe, dark brown, pumpkin orange and burgundy. They are also available as a filled glass jar with lid. Did I mention they also come in scents? I love the honey vanilla, but there is also driftwood, pumpkin spice, vanilla and pomegranate passion.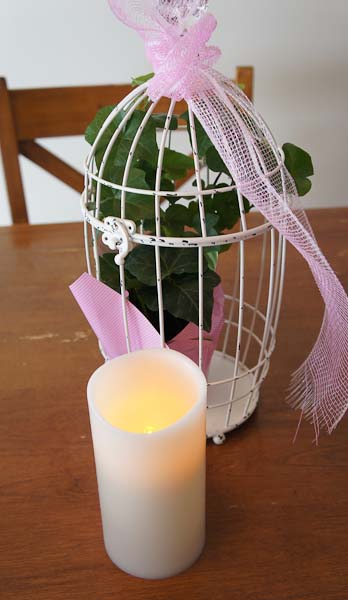 The candles run on 4 AA batteries and provide 800 hours of runtime. I've been using a medium-sized pillar since October pretty continuously and it's still going strong. I love the flicker pattern on the candles. There are three true flame LEDs in the candle that create a realistic, non-repeating flicker pattern.
I pack one of these candles when I travel. It's nice having a candle on the night stand when I come back to my hotel late at night. They are lightweight and don't take up much room in my suitcase.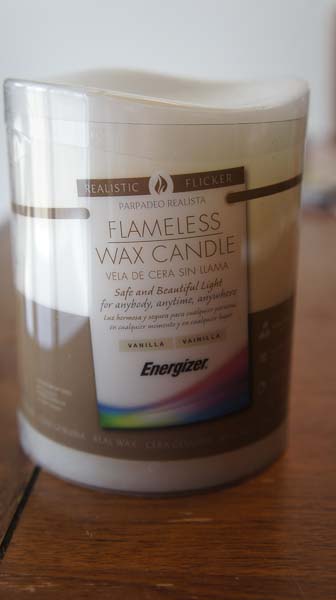 WIN THIS CANDLE
You have an opportunity to win your very own Energizer Flameless Wax Candle. Enter the using the rafflecopter form below.