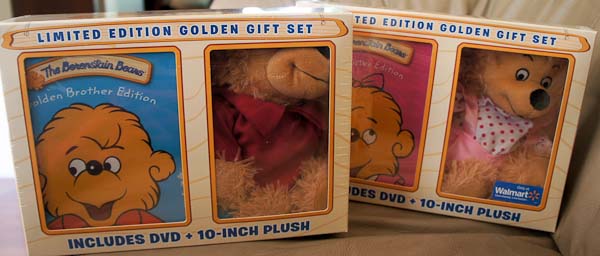 When my kids were little I loved reading them Berenstain Bears stories. The first book we received was The Berenstain Bears' New Baby. My Aunt sent the book to Dylan when I was expecting Em. It was a great introduction into the world of Berenstain Bears and we became fast friends. Over their childhood I read countless books and we watched lots of movies. What I absolutely LOVE about this series is that there is always a lesson to be learned or a solid moral to be taught.
I was thrilled when I was asked to share about the newest Berenstain Bears DVD's. Even though my kids are older we still hold great memories about these characters. When the box arrived with the gift sets Em's face just lit up as she took a little walk down memory lane. These are the moments that make it so awesome to be a mom. I love that she has great childhood memories about these stories.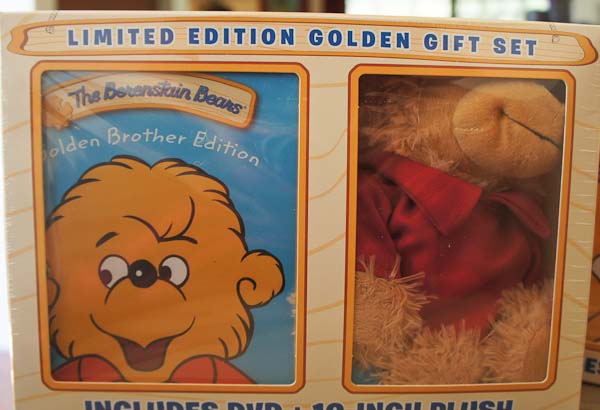 We received two box sets that include a dvd and 10 inch plush. I wanted to open them and check out the plush characters & dvd's a little more, but Em asked me to keep them wrapped. I think she wants me to save them for my future grandchildren. It makes me happy that someday she'll share these stories with her own children.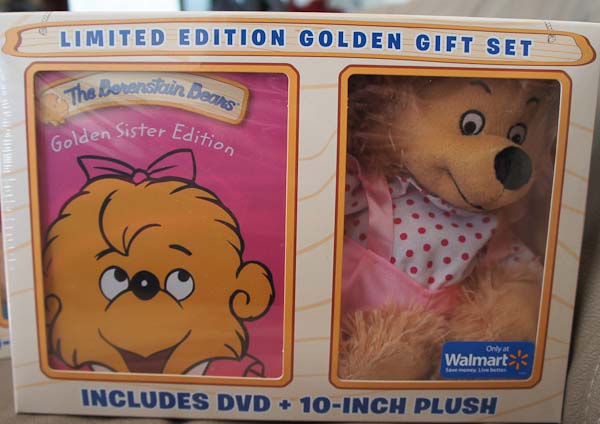 The Berenstain Bears are celebrating 50 years of fun and learning. To help celebrate they have released two limited edition golden gift sets. A brother edition and a sister edition. The DVDs each have over two hours of non-stop episodes and will be available on May 21 exclusively at Walmart and Sam's Club stores in the U.S. They will retail for $19.99 each.
The Brother Edition tells the story of Brother Bears love of sports, especially soccer. Brother Bear acts as a protector and stands up for the smaller cubs at school. The Sister Edition tells the story of a spirited, spunky third-grader. She is outdoorsy and sports-minded, but she also loves fairy tales, writing and jump rope.
Learn more about these and other great family movies at Phase4Films.
What is your favorite Berenstain Bears story?
discalimer: I received free product & compensation. As always, all opinions are my own. Big thanks to Phase4Films & ChildsPlayPR for helping keep BB in kibble....he really appreciates it.