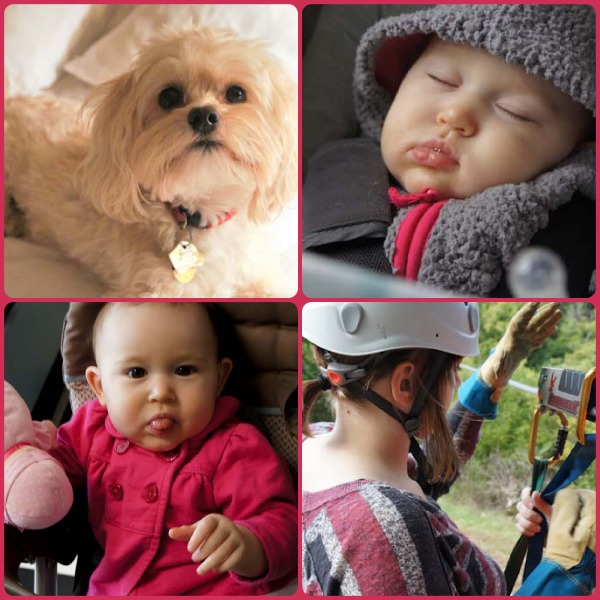 Images waiting to escape digital jail.
I take a lot of photos. Well, according to my family its a heck of a lot more than a lot. It probably does seem a little crazy to them. I just cleaned out my Lightroom folder a couple weeks ago and there is already another 1,000+ images in the photo file and that's just on my laptop. I shudder to think how many 1,000′s are sitting on my iMac that I use to edit photos taken with my SLR camera.
Is anyone else guilty of taking photos of their children or pets or significant other doing all sorts of cute, adorable, or embarrassing things and then downloading them images to the computer and just leaving them there in digital jail? Maybe you took a fantastic trip and you were a shutter bug the entire time and have 100s of images of the beach, your hotel, fun attractions and more, but they haven't even moved from the camera to the computer let alone to a paper print. No? Just me then?
A lot of my photos are food photos and they can just be deleted. However, I've taken great landscape photographs that would look fantastic in print (if I do say so myself). Plus, I have images of Em, my niece, BB, Dylan, and road trips that I really want to have printed. I'm sure there are lots more images that I have forgotten about that would look great in print as well. Looking around at my printing options I'm debating between just buying a couple high performance Lexmark ink cartridges or just sending all the digital files to a print company. Cost wise its probably a toss up between the two, but I like the thought of printing them myself so I can have them right away.
What do you do? Do you print at home, send the digital files out or just leave the images in digital jail like yours truly?