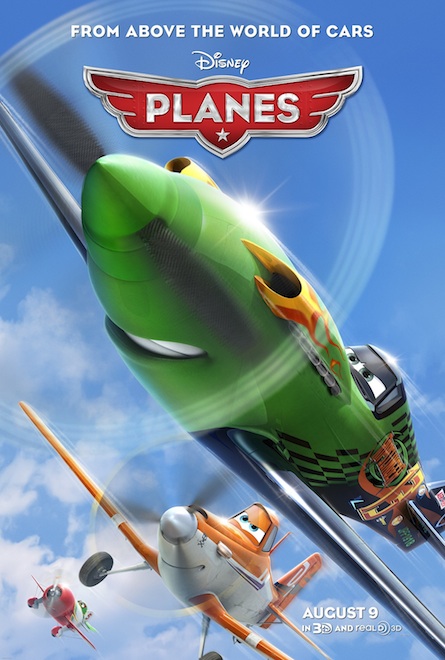 A few years ago, well maybe more than a few, Cars was released and families everywhere fell in love with Lighting McQueen, Mater and Doc Hudson. Heck, we chatted about that movie for months after watching it and we still refer to it. It's just one of those movies that stick with you. It's hard to believe that it's been 6 years since Cars first premiered. Yes, you read that correctly, 6 YEARS! I have no idea where the time went. How in the world did 6 years go by so quickly? Anyway, I digress, back to Planes….
Here's a little sneak peek of the upcoming Planes movie:
This August Disney is releasing Planes which I already love based on the name alone. I'd like to think that all travelers love movies that focus on transportation. I hear the word planes and I automatically start plotting and planning my next vacation. After loving Cars so much I'm looking forward to see what Disney has created for Planes. It will be fun to meet new characters and see what adventures await them.
Here's the low-down about Planes from Disney:
"From above the world of "Cars" comes "Disney's Planes," an action-packed 3D animated comedy adventure featuring Dusty (voice of Dane Cook), a plane with dreams of competing as a high-flying air racer. But Dusty's not exactly built for racing—and he happens to be afraid of heights. So he turns to a seasoned naval aviator who helps Dusty qualify to take on the defending champ of the race circuit. Dusty's courage is put to the ultimate test as he aims to reach heights he never dreamed possible, giving a spellbound world the inspiration to soar. "Disney's Planes" takes off in theaters on Aug. 9, 2013."
What do you think? Will you take the kids to go see Planes this August?