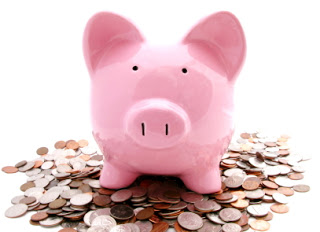 Being a parent involves teaching children so much, but one of the most important things we can teach them is to by financially savvy. My kids are now 20 and 16 and I'm starting to see the results of my parenting methods (oh boy, sometimes that can be scary!!).
Here are a few of the lessons that we taught our children over the years:
1. Cash is king! The biggest lesson we taught them was that if you don't have enough cash to purchase an item you don't need it. Credit is only to be used under the most extreme circumstances. Saving up the cash gives them time to really consider how much they want an item.
2. Avoid credit. Both of the kids know that we are completely anti credit. We have talked to the kids extensively about how easy it is to abuse a credit card and get yourself into a situation where you can't meet your monthly obligations.
3. Save money. A portion of their weekly money should be set aside into savings. We consider this a "rainy day" fund. They have learned that life happens and you never know when unexpected expenses will crop up. My son learned this lesson through owning a car and having to pay for repairs. Having money in savings allowed him to pay for car repairs right away.
4. Allowance. By giving the kids an allowance they learned how to budget their money. If they only received $10 and an item they wanted was $20, they learned, through life experience, that they needed to be patient and wait to make their purchase. In my opinion, giving them an allowance ensured that they didn't fall into the "instant gratification" trap.
5. Role Model. I'm saving the best for last. If you want your children to be financially savvy you have to be responsible with your money as well. The kids have watched us save for major purchases, pay bills on time, not over extend ourself financially, plan for retirement, and have some life insurance. I found a Genworth Financial to be a great resource when researching life insurance options. Additionally,  there is a  great article at CNN money with tips for planning for retirement.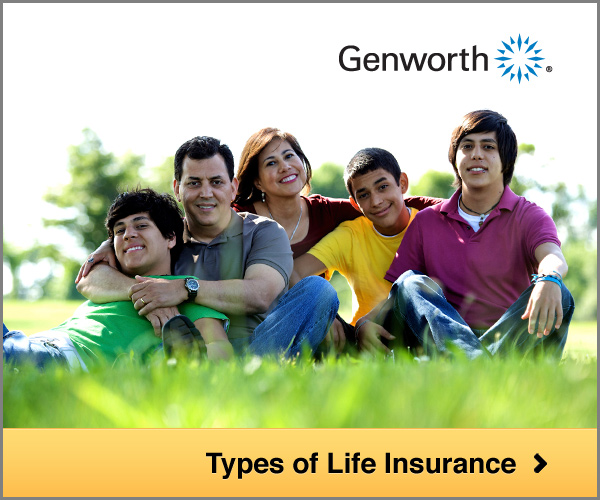 I am really proud of my kids for being so smart with their money. They have really shown me that these lessons have given them a great financial fondation for life.
disclaimer: Information for this post is sourced from Genworth Financial in partnership with the SheHeard Influencer Network.