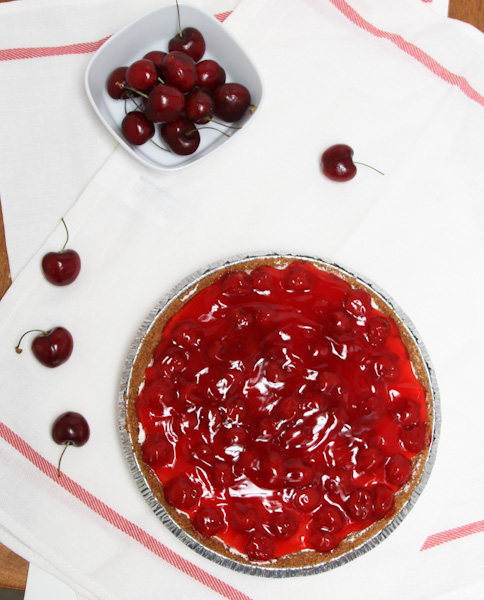 Every year we used to have a Thompson family gathering at Aunt Ruth's house. It was a great time to get together with the family and catch up on everyone's lives. It was a big pot luck with everyone bringing a dish to pass, but the most anticipated dish of the day was Aunt Ruth's cherry pie. Seriously, I'm salivating just thinking about it! We could hardly wait for Aunt Ruth to pull the pie out and start serving it.
Sadly, we haven't had a get together in a few years. However, Aunt Ruth shared her recipe with me and I make the dessert for special occasions. If I made it all the time it wouldn't be as special, right?
If you aren't a fan of cherries you could really using the fruit topping of your choice on this pie.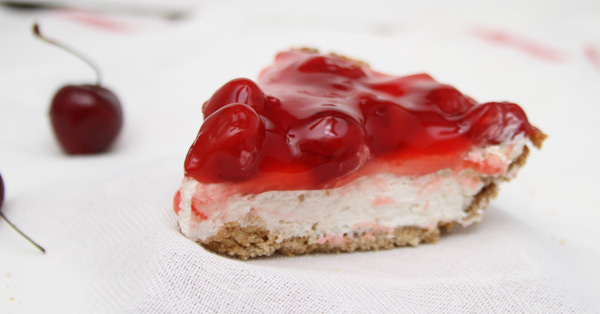 Aunt Ruth's Famous Cherry Dessert
Ingredients
For the crust:
28-30 squares of graham crackers, crushed
¾ cup butter, melted
½ cup sugar, either powdered or regular
For the pie:
2 cups cool whip
8 ounces cream cheese, at room temp
½ cup powdered sugar
1 teaspoon vanilla
30 ounces of cherry or fruit of your choice pie filling
Instructions
Mix crushed graham crackers, melted butter and sugar together. Press in 9×13 pan.
Mix cool whip, cream cheese, sugar, and vanilla together with mixer unti light and creamy. Spread over graham cracker crust.
Spread pie filling over the top. Chill well, overnight or all day.
Enjoy!