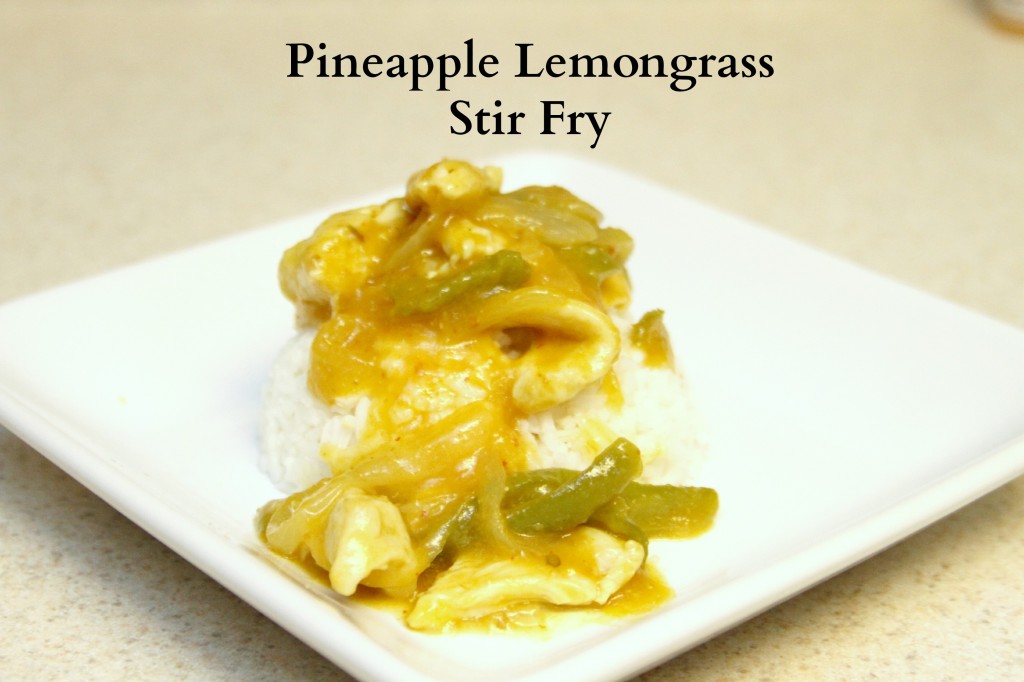 Another easy peasy recipe for busy parents everywhere. I've recently discovered these sauces from World Foods and I really enjoy cooking with them. They make dinner time so easy. I am a fan of any recipe that takes just a few ingredients and can help me have dinner on the table in under 30 minutes .
In addition to the Pineapple Lemongrass Stir Fry I have made lettuce wraps and turkey curry with sauces by World Foods and the recipes have all turned out very tasty.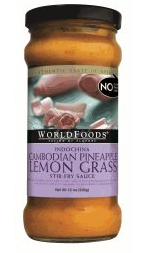 INGREDIENTS
2 pounds chicken, sliced into thin strips
Olive Oil
1 bell pepper, any color, sliced
1 small onion, sliced
1 jar World Foods Pineapple Lemon Grass Stir Fry Sauce
Rice, cooked
DIRECTIONS
Heat a small amount of olive oil in a fry pan, add chicken, bell pepper, and onion. Cook until done, add World Foods Pineapple Lemongrass and cook for an additional 15 minutes over medium heat.
Serve over rice.
Cheers,