Now through December 12th you can vote for your favorite Master Holiday Chef recipe at www.masterholidaychef.com. Besides discovering new and delicious food you'll be entered into random drawings for amazing daily and weekly prizes (including a KitchenAid cooking set featuring a mixer, a foodprocessor and a hand mixer), and a grand prize trip to the winning chef's restaurant. Remember what I always say, if you don't enter you can't win.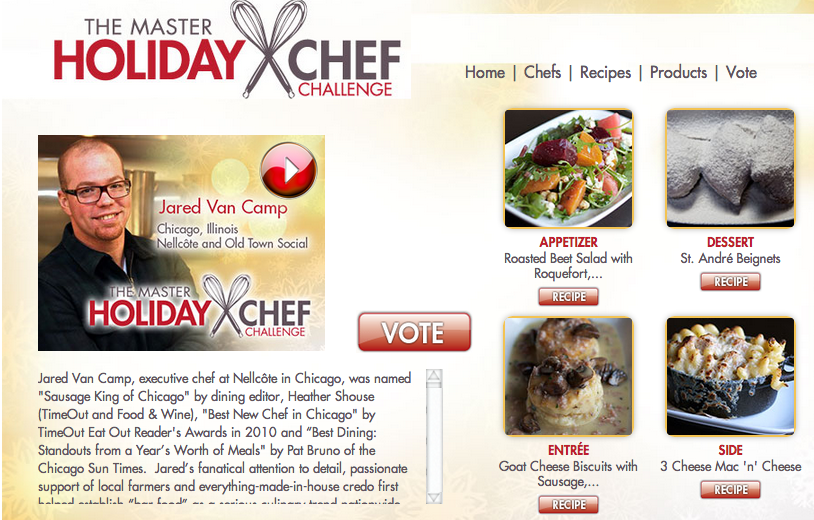 I found some wonderful entries into the Master Holiday Chef challenge when I was checking out the site. I started with the chef closest to my hometown and found Chef Jared Van Camp. His entries are definitely being added to my "must try" list of recipes.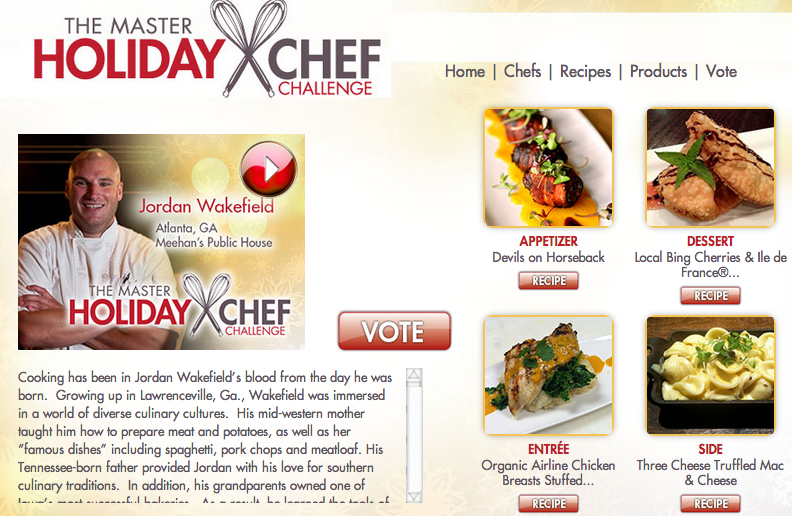 Next up I found Chef Jordan Wakefield. Any chef that uses bacon in his food is alright in my book. I'll have to try his Devil's on Horseback. Plus, his Organic Airline Chicken Breasts Stuffed with Sage Leaf, Prosciutto, & Ile de France® Brie looks divine!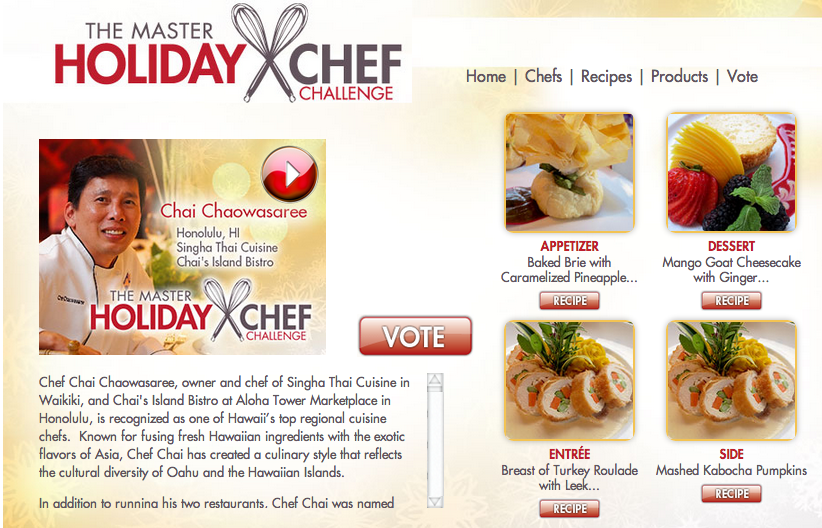 Chef Chai Chaowasaree brings mouth watering recipes to the table with choices like Baked Brie with Caramelized Pineapple and Breast of Turkey Roulade with Leek Fennel Gravy and Mashed Kabocha Pumpkins. Oh my.
Be sure to stop over and check out all the fantastic entries in the challenge and vote on your favorite one.
In addition to the prizes you can win at the Master Holiday Chef site I'm hosting a giveaway here for AlouetteCheese, Chavrie Fresh Goat Cheese and Ile de France Cheese free item coupons so you can make your favorite master chef recipe.
GIVEAWAY
I'm keeping this giveaway easy peasy. One way to enter and the giveaway ends on December 7th at 5 p.m. EST. Winner must respond within 24 hours of being notified.
MANDATORY ENTRY:
Visit Master Holiday Chef and vote for your favorite chef. Leave me a comment letting me know who you voted for.
disclaimer–I received a promotional item in exchange for sharing this delicious post.
GOOD LUCK!!!!