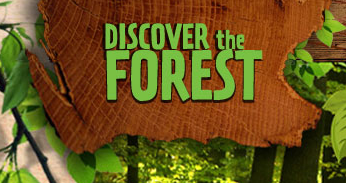 Being outdoors is one of the greatest gifts we can offer our children. Walking through the woods, playing at the beach, floating down a river or just swinging in the backyard should all be required childhood experiences in my opinion. I believe its so important for kids and adults to take a break from tv and being inside and go out and play, let your imagination run free and explore the world around you.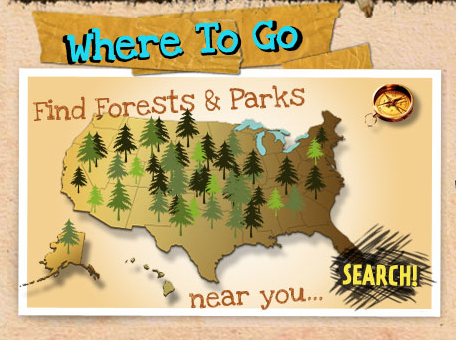 At a loss for what to do outdoors or where to find nice hiking trails? The U.S. Forest Service and Ad Council has put together a really fun website called Discover The Forest. It offers tips on Where To Go and What To Do as well as lots of fun facts and tips about nature and the environment. You and your child(ren) can even speak for the trees through The Lorax partnership.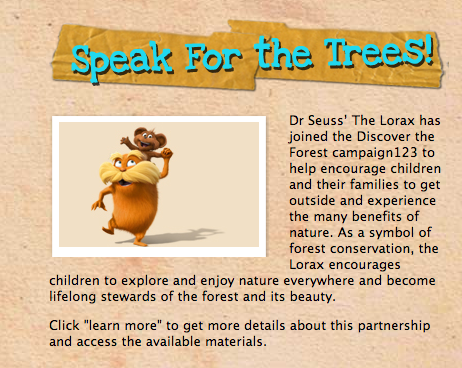 Right now the Forest Service is looking for ideas on ways you can inspire your friends and neighbors to escape the stress of the daily grind and discover the great outdoors. The Grand Prize Winner will receive $1,000 to bring their idea to life as well as a $500 Frontier Airlines voucher to escape to the forest of their choice.  All the details can be found here, but you must act quickly because submissions are due November 13th.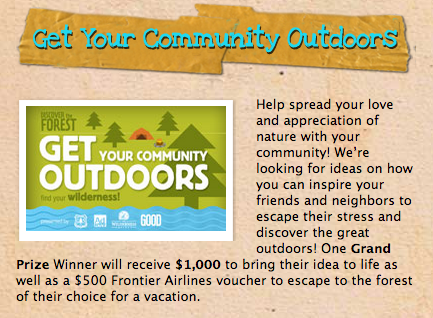 There are only 25 entries right now!! Everything from geocaching to hanging a swing. This is really a great opportunity to share a fun idea and win. Your odds of winning are very good! Put on your thinking caps and enter to win a $1,000!
Go Out & PLAY!