Emma loves to read. Loves. It. My best guess is that she goes through a minimum of a book a day and sometimes more than that. She spends an inordinate amount of money on book, both paperback and kindle editions. I asked her to go through and pick her favorite books to recommend for gifts. She love fantasy so this list is comprised of books that are full of supernatural creatures like werewolves and vampires.
This list is geared towards teens although I've read a few of the books and enjoyed them as well. We hope that you find a few books that you'd like to give as a gift. Be sure to leave us a comment with your favorite reads as well. We are always on the hunt for new authors.
Just a note: most of these books are a series. The ones shown here are the first book within the series. There are only a few stand alone reads.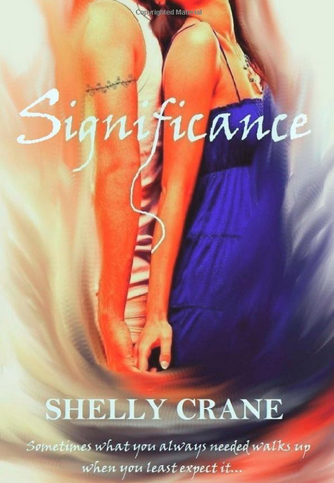 Significance: A Significance Series Novel

From Amazon: "Maggie is a seventeen year old girl who's had a bad year. She was smart and on track but then her mom left, her dad is depressed, she's graduating, barely, and her boyfriend of almost three years dumped her for a college football schalorship. Lately she thinks life is all about hanging on by a thread and is gripping tight with everything she has. Then she meets Caleb. She saves his life and instantly knows there's something about him that's intriguing but she is supposed to be on her way to a date with his cousin. But things change when they touch, sparks ignite. Literally. They imprint with each other and she sees their future life together flash before her eyes. She learns that not only is she his soul mate, and can feel his heartbeat in her chest, but there is a whole other world of people with gifts and abilities that she never knew existed. She herself is experiencing supernatural changes unlike anything she's ever felt before and she needs the touch of his skin to survive. Now, not only has her dad come out of his depression to be a father again, and a pain as well, but Caleb's enemies know he's imprinted and are after Maggie to stop them both from gaining their abilities and take her from him. Can Caleb save her or will they be forced to live without each other after just finding one another?"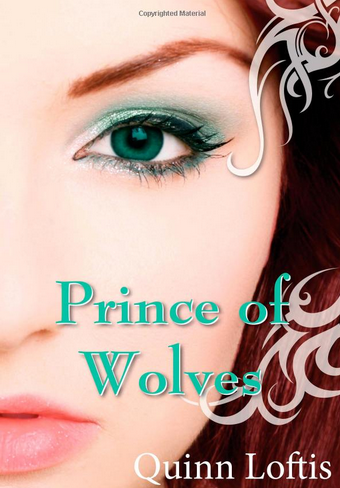 Prince of Wolves: Book 1, Grey Wolves Series (Volume 1)

From Amazon: "Jaque Pierce was just an ordinary 17 year old girl getting ready to start her senior year in highschool in Coldspring, TX. When a mysterious foreign exchange student from Romania moves in across the street, Jacque and her two best friends Sally and Jen don't realize the last two weeks of their summer were going to get a lot more interesting. From the moment Jacque sets eyes on Fane she feels and instant connection, a pull like a moth to a flame. Little does she know that the flame she is drawn too is actually a Canis Lupus, werewolf, and she just happens to be his mate, the other half of his soul. The problem is Fane is not the only wolf in Coldspring, TX. Just as Fane and Jacque are getting to know each other, another wolf steps out to try and claim Jacque as his mate. Fane will now have to fight for the right to complete the mating bond, something that is his right by birth but is being denied him by a crazed Alpha. Will the love Fane has for Jacque be enough to give him the strength to defeat his enemy, will Jacque accept that she is Fane's mate and complete the bond between them?"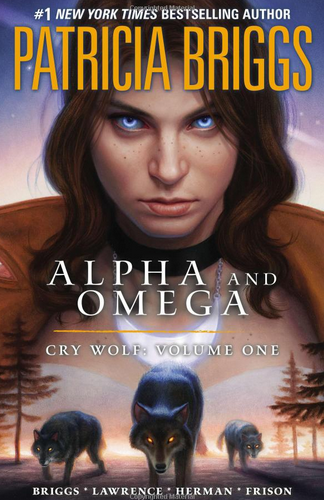 Cry Wolf (Alpha & Omega, Book 1)

From Amazon: "Anna never knew werewolves existed, until the night she survived a violent attack…and became one herself. After three years at the bottom of the pack, she's learned to keep her head down and never, ever trust dominant males. Then Charles Cornick, the enforcer—and son—of the leader of the North American werewolves, came into her life.
Charles insists that not only is Anna his mate, but she is also a rare and valued Omega wolf. And it is Anna's inner strength and calming presence that will prove invaluable as she and Charles go on the hunt in search of a rogue werewolf—a creature bound in magic so dark that it could threaten all the pack…"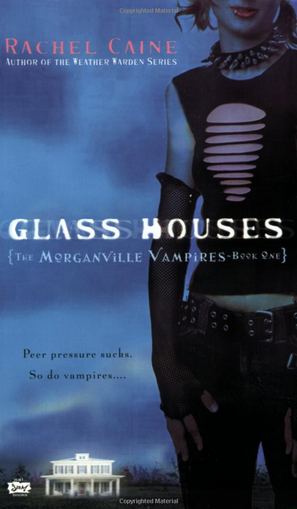 Glass Houses (Morganville Vampires, Book 1)

From Amazon: "College freshman Claire Danvers has had enough of her nightmarish dorm situation, where the popular girls never let her forget just where she ranks in the school's social scene: somewhere less than zero.
When Claire heads off-campus, the imposing old house where she finds a room may not be much better. Her new roommates don't show many signs of life. But they'll have Claire's back when the town's deepest secrets come crawling out, hungry for fresh blood."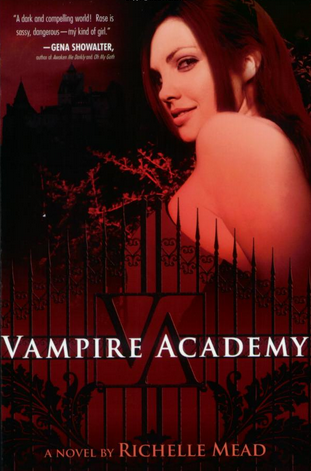 Vampire Academy Signature Edition: A Vampire Academy Novel
From Amazon: "St. Vladimir's Academy isn't just any boarding school–it's a hidden place where vampires are educated in the ways of magic and half-human teens train to protect them. Rose Hathaway is a Dhampir, a bodyguard for her best friend Lissa, a Moroi Vampire Princess. They've been on the run, but now they're being dragged back to St. Vladimir's–the very place where they're most in danger. Rose and Lissa become enmeshed in forbidden romance, the Academy's ruthless social scene, and unspeakable nighttime rituals. But they must be careful lest the Strigoi–the world's fiercest and most dangerous vampires–make Lissa one of them forever."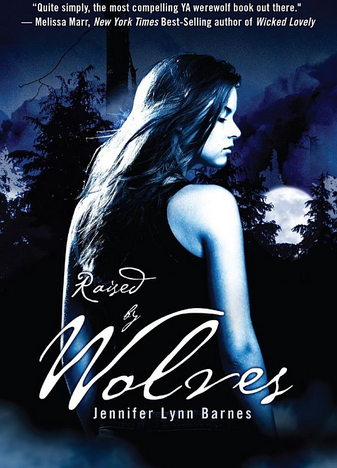 Raised by Wolves
From Amazon: "At the age of four, Bryn watched a rogue werewolf brutally murder her parents. Alone in the world, she was rescued and taken in by the mysterious Callum, the alpha of his werewolf pack. Now fifteen, Bryn's been raised as a human among werewolves, adhering to pack rule (mostly). Little fazes her.
But the pack's been keeping a secret, and when Bryn goes exploring against Callum's direct orders, she finds Chase, a newly turned teen Were locked in a cage. Terrifying memories of the attack on her mom and dad come flooding back. Bryn needs answers, and she needs Chase to get them. Suddenly, all allegiances to the pack no longer matter. It's Bryn and Chase against the werewolf world, whatever the consequences."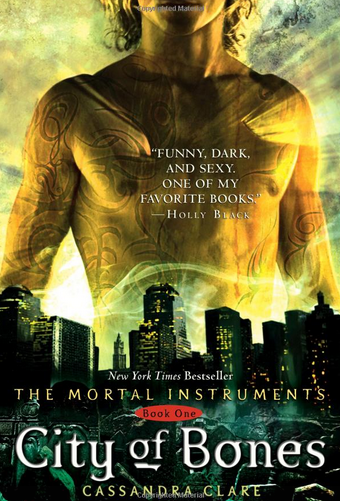 City of Bones (Mortal Instruments)

From Amazon: "When fifteen-year-old Clary Fray heads out to the Pandemonium Club in New York City, she hardly expects to witness a murder—much less a murder committed by three teenagers covered with strange tattoos and brandishing bizarre weapons. Then the body disappears into thin air. It's hard to call the police when the murderers are invisible to everyone else and when there is nothing—not even a smear of blood—to show that a boy has died. Or was he a boy?
This is Clary's first meeting with the Shadowhunters, warriors dedicated to ridding the earth of demons. It's also her first encounter with Jace, a Shadowhunter who looks a little like an angel and acts a lot like a jerk. Within twenty-four hours Clary is pulled into Jace's world with a vengeance, when her mother disappears and Clary herself is attacked by a demon. But why would demons be interested in ordinary mundanes like Clary and her mother? And how did Clary suddenly get the Sight? The Shadowhunters would like to know. . . .
Exotic and gritty, exhilarating and utterly gripping, Cassandra Clare's ferociously entertaining fantasy takes readers on a wild ride that they will never want to end."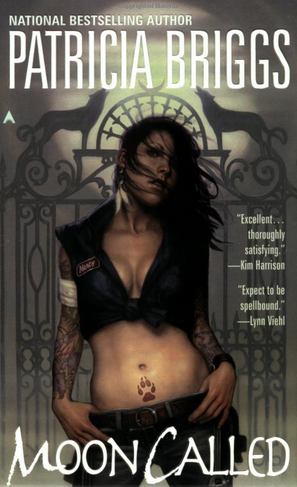 Moon Called (Mercy Thompson)
From Amazon: "Mercy Thompson's life is not exactly normal. Her next-door neighbor is a werewolf. Her former boss is a gremlin. And she's fixing a VW bus for a vampire. But then, Mercy isn't exactly normal herself."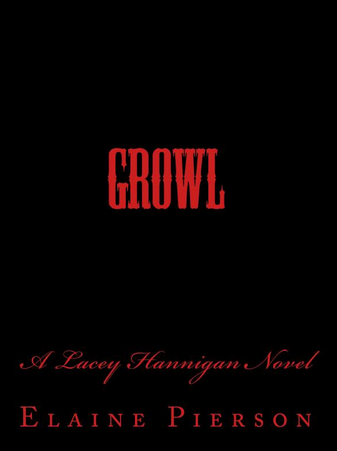 Growl

(Available only in Kindle format)
From Amazon: "Seventeen year old Lacey Hannigan knows that she's different from other people. Her ability to move things with her mind has made her an outcast, even in her own home. She hates the power that she has and wants nothing more than to be normal like everyone else. But when she is forced to run away from home or be sent to a hospital to be studied like some kind of science project, she has no choice but to rely on her telekinesis in order to survive. She soons finds herself in more danger than she ever thought possible when she discovers that there are even stranger people than her in the world. Like Cole, a man with a deadly secret who has vowed to stop at nothing until he has her. And Jesse, who seems like the perfect man until she learns that he may not be who she thinks he is. The unbelievable becomes reality when seemingly normal people shed their human skin for that of fur and prowl the streets at night looking for their next victim. Will Lacey's powers be her saving grace or her doom?"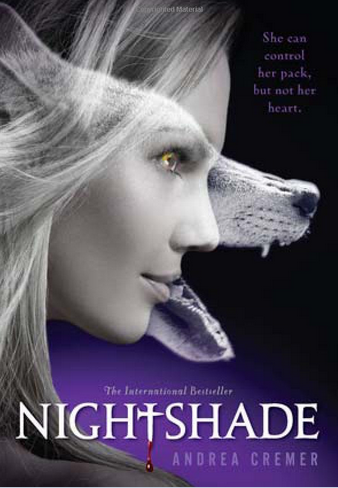 Nightshade: Book 1

From Amazon: Calla is the alpha female of a shape-shifting wolf pack. She is destined to marry Ren Laroche, the pack's alpha male. Together, they would rule their pack together, guarding sacred sites for the Keepers. But then, Calla saves a beautiful human boy, who captures her heart. Calla begins to question everything – her fate, her existence, and her world and the orders the Keepers have asked her to follow. She will have to make a choice. But will she follow her heart if it means losing everything, including her own life?"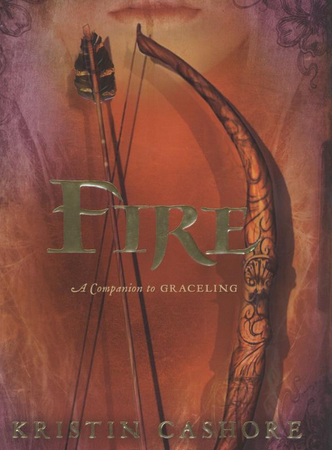 Fire (A Companion to Graceling)

From Amazon: "It is not a peaceful time in the Dells. In King City, the young King Nash is clinging to the throne, while rebel lords in the north and south build armies to unseat him. War is coming. And the mountains and forest are filled with spies and thieves. This is where Fire lives, a girl whose beauty is impossibly irresistible and who can control the minds of everyone around her. Exquisitely romantic, this companion to the highly praised Graceling has an entirely new cast of characters, save for one person who plays a pivotal role in both books. You don't need to have read Graceling to love Fire. But if you haven't, you'll be dying to read it next."
disclaimer: affiliate links to amazon are included. its my hope that i'll earn a little money to help keep em in books and bb in kibble

HAPPY HOLIDAYS!