During the summer I had time to go to exactly one drive-in movie. Lucky for me Men In Black 3 (MIB3) was playing. It takes quite a bit for a movie to impress me, but MIB3 did exactly that. As a rule, sequels are not my thing, but MIB3 was really good and I knew when it was released to DVD I would be buying it.
I heard a little rumor that MIB3 could be pre-purchased at Walmart and then the code that is inside the box could be entered at Vudu.com and I would be able to stream the movie to my computer or tv a few days before MIB3 was released. This sounded like a great idea to me. I had planned on buying the movie anyways so I may as well purchase in advance and have access to it prior to it's release date.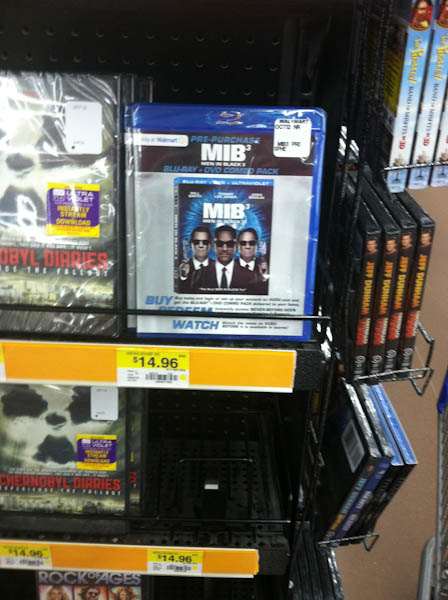 Finding it at Walmart was super easy. It was on the new releases end cap, however, there were only a couple copies left. If you go to the store and don't see it keep checking back because they are probably just out of copies.
After you purchase your copy just go home and visit this link to register your movie. If you are new to Vudu.com you can sign up here and you'll receive one free movie (in addition to your MIB3 movie)…how cool is that?!?!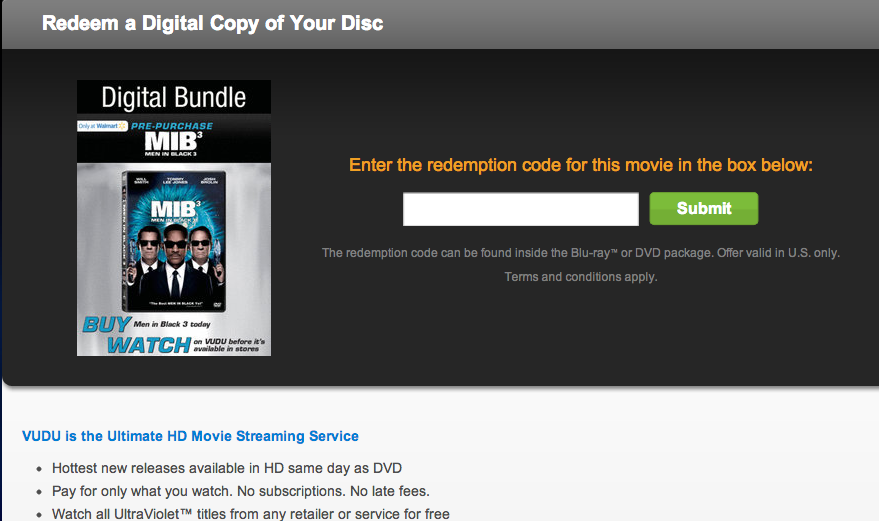 Registering your movie is easy peasy. Just enter the redemption code and you are done! The actual DVD will be shipped to you when its released.
If you are interested you can follow MIB3 on facebook and twitter. You can also see my shopping experience here if you are interested.
disclaimer: I am a member of the Collective Bias® Social Fabric® Community. This shop has been compensated as part of a social shopper insights study for Collective Bias™ and Sony #CBias #SocialFabric.
Cheers,