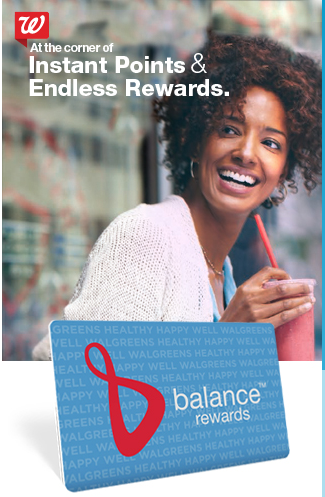 One way I pay for travel is by saving money on everyday purchases. Using coupons for grocery shopping, looking for sale items and now, using my Walgreen's Balance Reward card to save money and earn points on my Walgreen's purchases. I like shopping at Walgreens for health & beauty items because the stores are small and it makes for easy & quick shopping. Now its even quicker to shop Walgreens because their iPhone app allows me to shop right from my phone (insert angels singing here).
This means I can be out traveling, pull up the app, order necessities for home and they'll be delivered and waiting for me when I return. Oh, I'm liking this a lot. I always dread going to the store after I return home and if I can order online and have it delivered I'm signing up for it.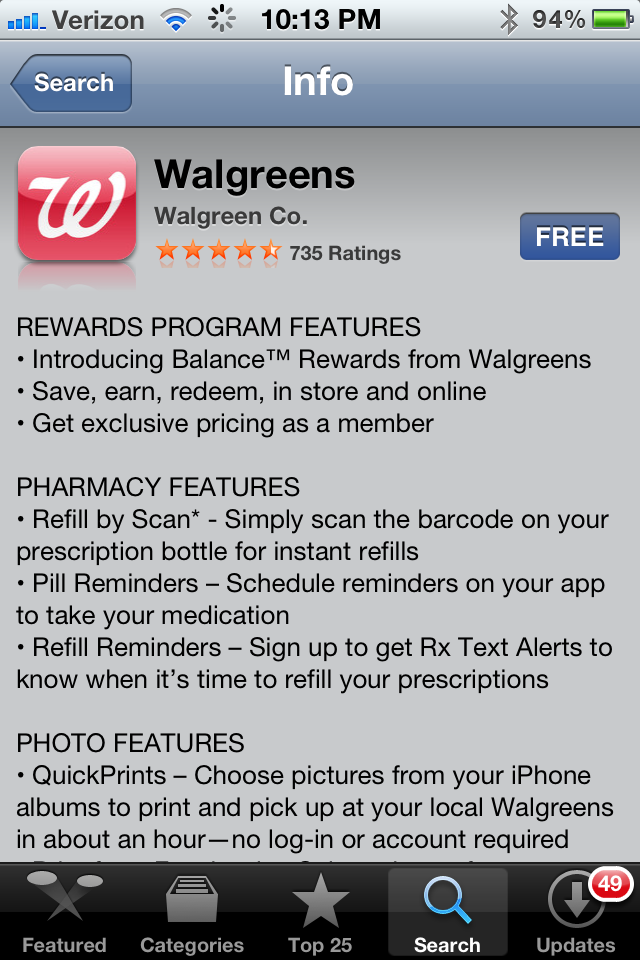 Downloading the app was as easy as 1-2-3. I also signed up for the reward program through the app so I can earn points while shopping from my phone…no store visit necessary. I had to try ordering via the app just to see how easy it was to use.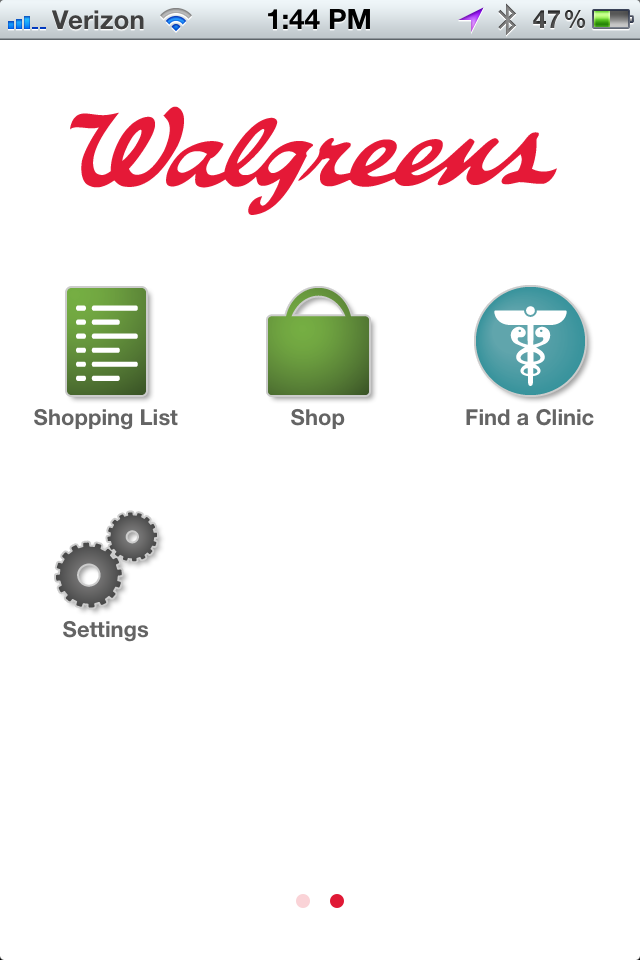 Just click on the app icon then click on the shop icon and you are on your way to shopping via the Walgreens app. A list of categories shows up after you click on shop. You can either click on a category or type in the name of a product. I tried both ways and they are equally as easy.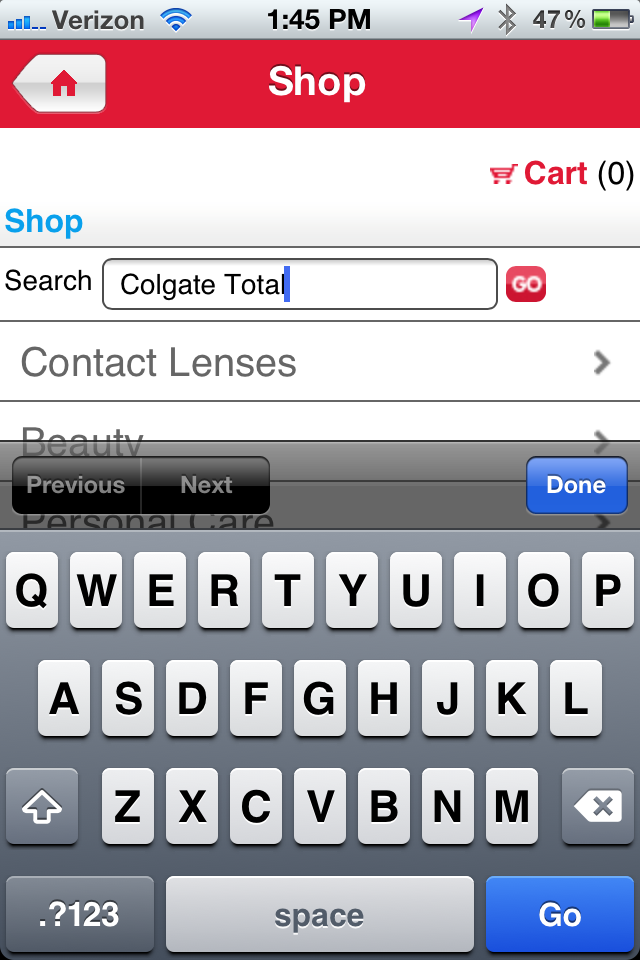 We are almost out of toothpaste so that was the first thing I added to my cart. Some deodorant, shampoo and conditioner finish up my order and I'm on my way to checking out. I love shopping via this app. So user friendly and easy to navigate. When I check out a summary page appears and I can verify my order before it is submitted. Plus I can choose to either have standard or expedited shipping and my purchases are automatically applied to my Walgreen's Balance Rewards card, no additional buttons to click.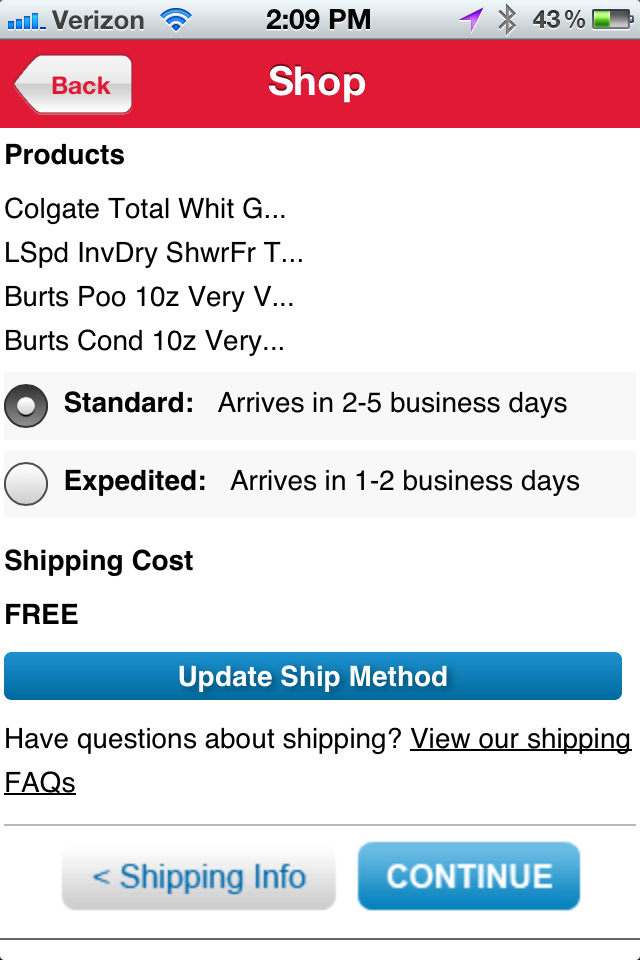 Standard shipping is free with a $25 purchase which is the best deal. It only takes a couple days to arrive and for free I can wait. All in all I think it took me around 10 minutes to place my order and that included searching for the items, entering my mailing address (which I only have to do once) and providing my credit card information. Sure beats driving to the store, finding a parking spot, waiting in lines, etc, etc.
The Walgreens Balance Rewards card offers great rewards. This short video sums it up nicely:

You can read more about my app shopping experience here.
Sign up for the card and start saving money today!! You can learn more about Walgreens and #balancerewards by visiting them on their social media pages:
disclaimer: I am a member of the Collective Bias™ Social Fabric® Community. This shop has been compensated as part of a social shopper insights study for Collective Bias™ and Walgreens #CBias #SocialFabric