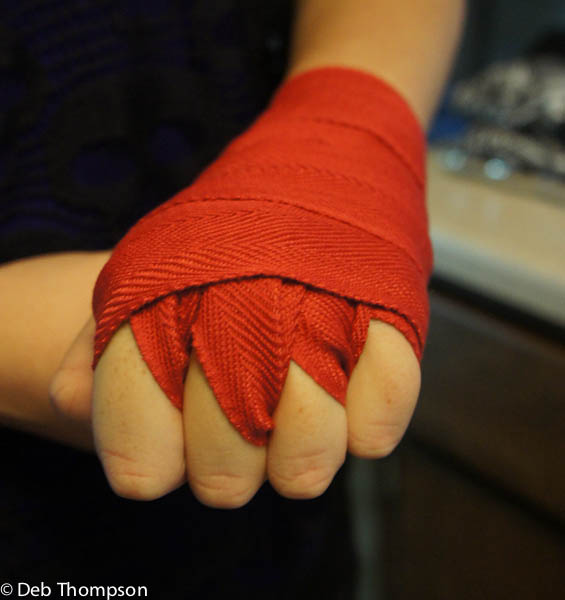 Em has decided that she wants to start MMA training. We are both on a kick to get healthier this year and doing some MMA training is another tool in our getting healthy plan. I love that she has found something that she enjoys and is incorporating it into everyday life. Having a workout program that she can do inside during the winter is key to leading a healthy lifestyle when you live in a cold climate. Neither of us are big fans of being outside during the brutal cold so MMA training indoors should be helpful.
Em works out each morning and between strength training, cardio, and MMA she is getting a well rounded workout on a daily basis.  I have to give her brother credit for spiking her interest in MMA. Pretty much if her older brother thinks something is an awesome idea she is going to give it a try. I love that they have such a close relationship even though he lives three hours away.
Em is just getting started and is finding the majority of her tutorials online (thank you YouTube). We have her outfitted with an MMA bag, stand, and hand wraps. Learning how to wrap your hands properly is one of the first steps. Wraps are very inexpensive. I think we picked up 3 sets for around $10.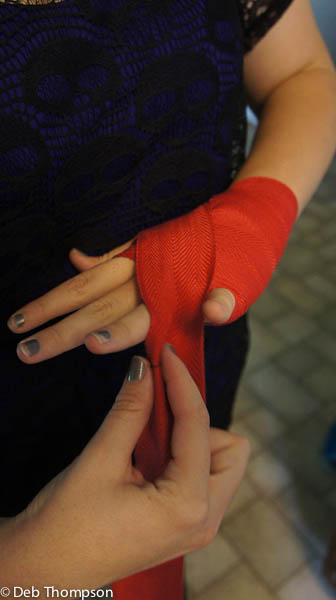 We found the MMA bag locally and paid approximately $140 and then ordered the stand online and with shipping it cost just under $100.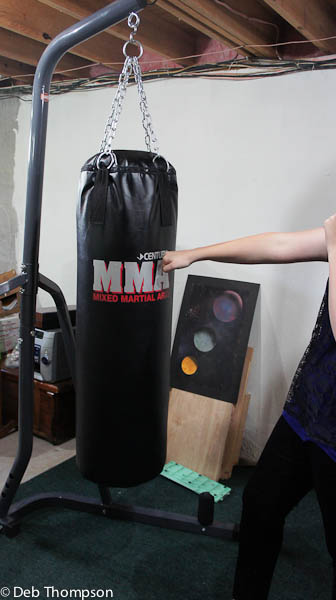 Figuring out the proper height for the bag.
What we are lacking is training gloves. I had hoped to find some at Walmart, but they didn't have any available in the store. They did, however, have some clothing options. Hey, when you can't find what your looking for always revert to clothes shopping

We picked up this great tshirt for her brother. You can see the other MMA items I found on my shopping trip here.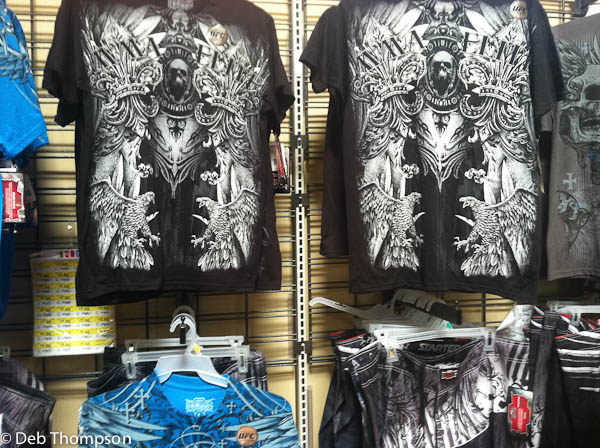 I asked Em why she likes the MMA training so much and she said its because the workouts are stress relieving and she likes how strong and confident it makes her. I appreciate any sport that builds confidence.  A friend just told me that a MMA training center just opened in our town. Em isn't ready to take that step yet, I think she feels a little intimidated, but I think after working and learning at home for a couple months she'll be ready to take that step.
If you have a teen that is thinking about starting in MMA I recommend encouraging their interest.  Even if they aren't interested in the sport they may want to check out the great clothing options and #ShopMMAElite at Walmart or Walmart.com.
We (Em & I) love these long sleeved tshirts with the beenies. The graphics are fantastic! I think the red/black combo is our fave. Nice work MMA Elite.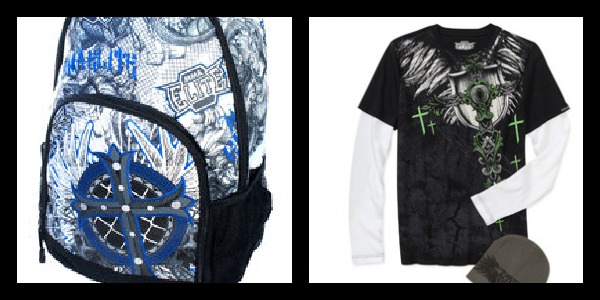 By the way, we think MMA is so cool at our house that even the furry members want to be included. BB likes to be downstairs with Em while she is working out.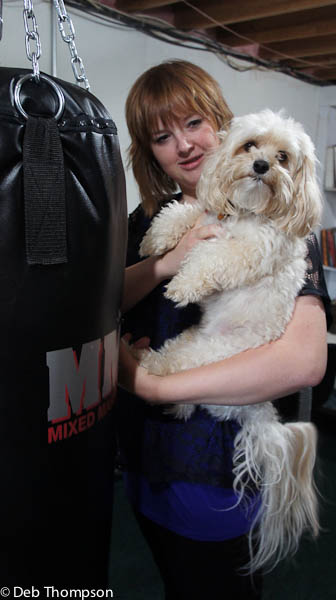 For just starting out in a sport and needing all the necessary gear I've been very happy with the low-entry cost associated with it. We've purchased everything for around $300. You can learn more about MMA at these links:
http://www.mmaelite.net
http://www.twitter.com/mmaelitebrand
http://www.facebook.com/mmaelite
disclaimer: I am a member of the Collective Bias™ Social Fabric® Community. This shop has been compensated as part of a social shopper insights study for Collective Bias™ and MMA Elite #CBias #SocialFabric