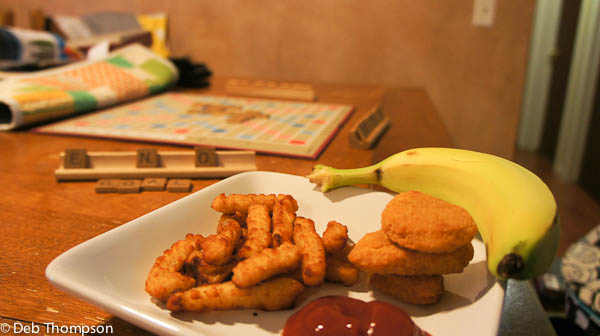 It has been such a busy travel month for me. I'm pretty sure I haven't been home for more than three days at a stretch the past month. To say I'm exhausted is a huge understatement.  I flew back home today after being gone almost a week and the last thing I wanted to do was make a big dinner. After traveling for almost 12 hours I needed easy and fast so that I could enjoy family game night with Alan and Em.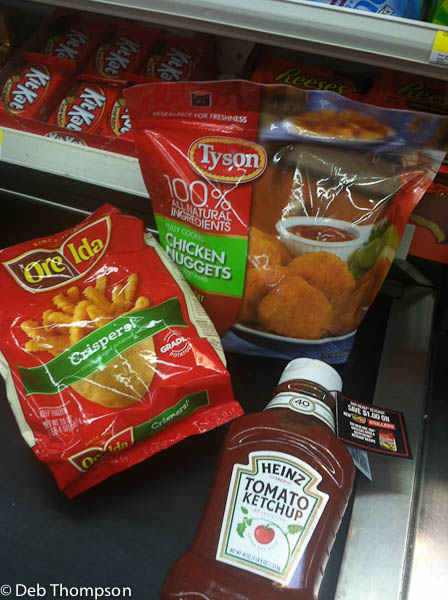 A quick stop at Walmart to grab some Tyson Chicken Nuggets, Ore Ida Crispers Fries, Heinz Ketchup and some bananas for dinner. I was surprised at all the Heinz ketchup options at the store. I found all kinds of interesting things at Walmart when I was shopping. You can see more about that trip here.

I need to try the Balsamic Vinegar version….sounds delicious.
At home I  have dinner together and on the table in less than 15 minutes so we can eat, play Scrabble and catch up on our week.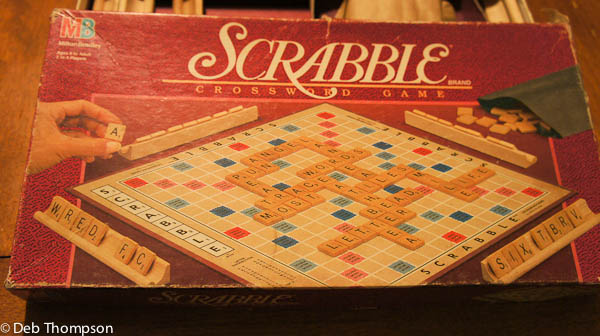 Scrabble is my game of choice. I love word games and this Scrabble game has been in our family for years and years. I love how Scrabble challenges us to come up with words AND big points. Although, sometime, to mix it up, we play free-for-all Scrabble where slang, proper nouns, and Spanish words are acceptable. Yeah, we live on the edge. lol.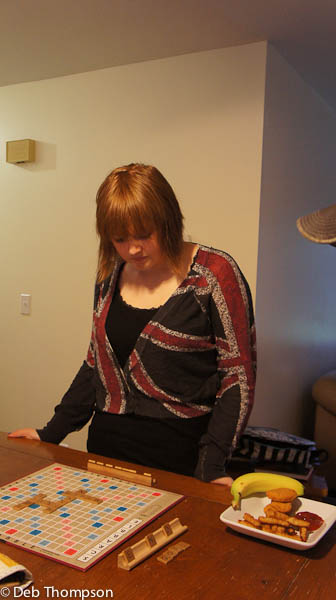 Emma is thinking hard about what word to play next. We take game playing seriously because neither her or I like to lose–lol.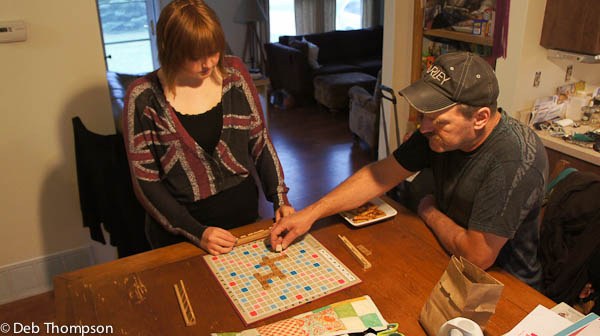 Alan's turn. By the way, we use a paper lunch bag to pull our tiles from. We lost the game pouch years ago and the paper bag works perfectly.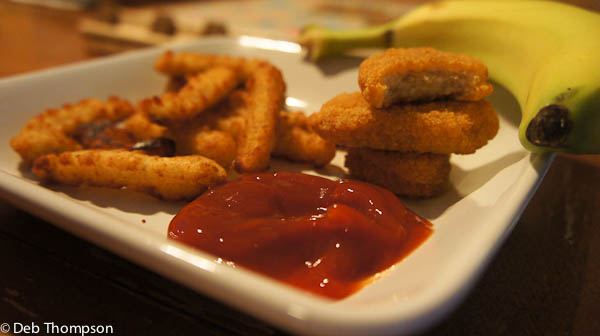 Serving easy to eat food makes family game night much more enjoyable. Right now you can enter to win your own Hasbro game so you can host your own family game night. ($1,000 Hasbro Game Night Grand Prize of top-rated board games and dinnertime favorites from Heinz® Ketchup, Ore-Ida® French Fries, & Tyson® Chicken Nuggets.)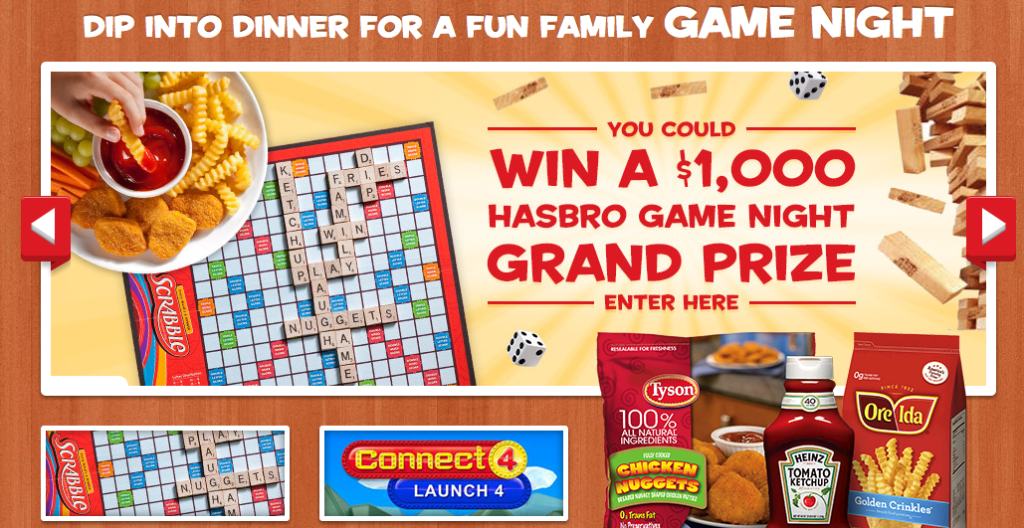 Just head over to DipToPlay.com to enter daily. Plus, if you have Heinz, Ore Ida, and Tyson products you can  upload UPC numbers to enter to play the game of the week. This week its Connect 4!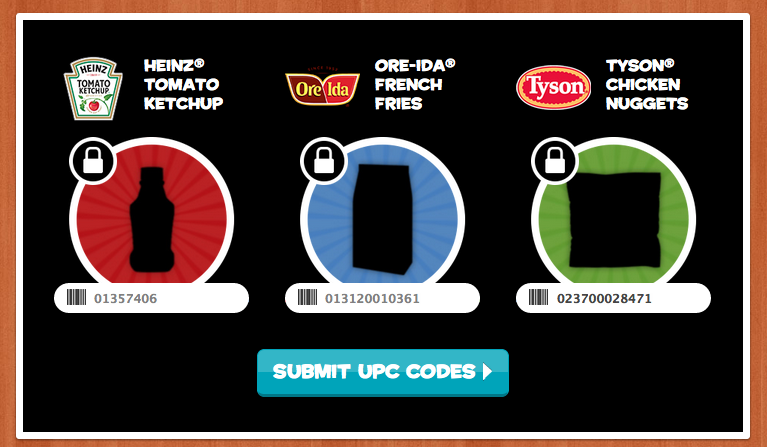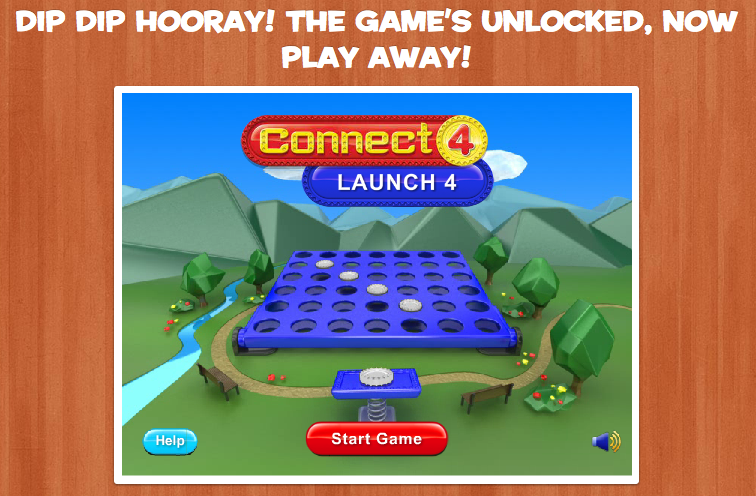 You can find the sweepstakes rules here: https://www.diptoplay.com/rules.aspx
You can find more information about the brands here:
Heinz Twitter: https://twitter.com/DipandSqueeze
Tyson Twitter: https://twitter.com/ClubTysonLive
Tyson Facebook: http://www.facebook.com/TysonChickenNuggets
Heinz Facebook: http://www.facebook.com/HeinzKetchup
Ore-Ida Facebook: http://www.facebook.com/oreidapotatoes
disclaimer: I am a member of the Collective Bias™ Social Fabric® Community. This shop has been compensated as part of a social shopper insights study for Collective Bias™ Tyson and Heinz #CBias #SocialFabric