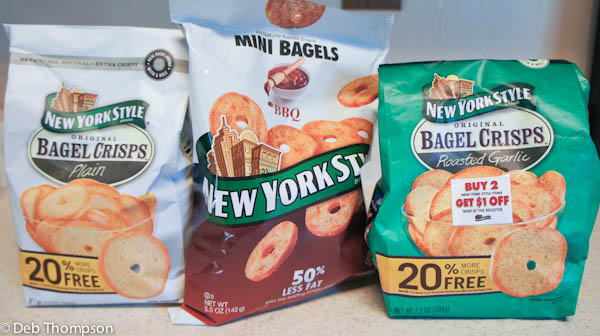 I entertain at home quite a bit. As my friends know my house may not always be spotless, but there will always be great food and drinks. What they may not know is that I don't spend a lot of time making party snacks, it just looks like I do.
My one secret weapon for easy party snacks is using New York Style Bagel Crisps to make tasty treats. I basically just open my fridge and see what delicious toppings I can make from what I have on hand. When I made these snacks I just pulled a variety of items from the fridge. I wasn't sure exactly what I would make, but at least I knew what I had to work with. I'm a firm believer in keeping entertaining easy and using what is on hand is the best way to do that.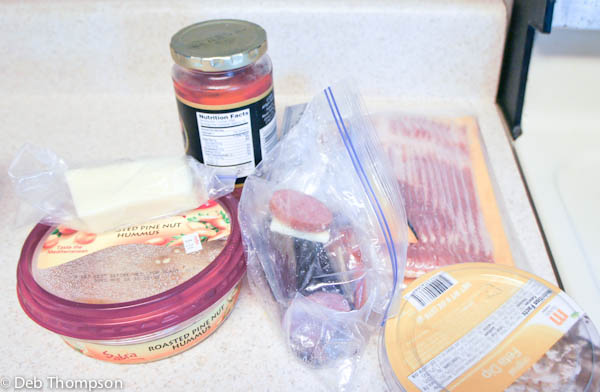 First snack: Spread plain New York Bagel Crisps with feta dip and drizzle with honey.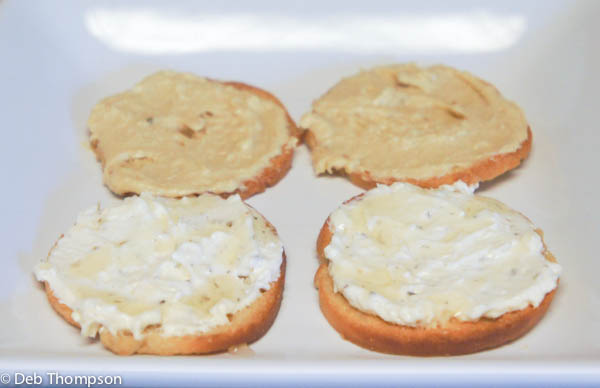 Second snack: Add hummus to the top of plain bagel crisps is a delicious, easy way to serve hummus to your guests.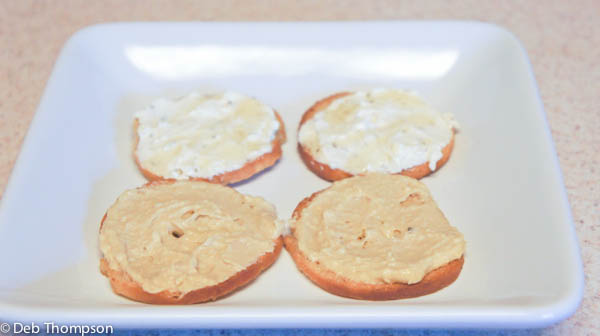 Third snack: Cook bacon until extra crispy, crumble then add to cream cheese. Spread on New York Style bagel crisps and top with either chopped cherries or roasted red peppers.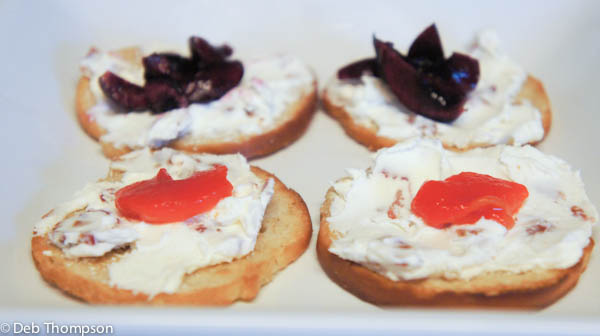 New York Style Plain Bagel Crisps topped with cream cheese, bacon, and roasted red peppers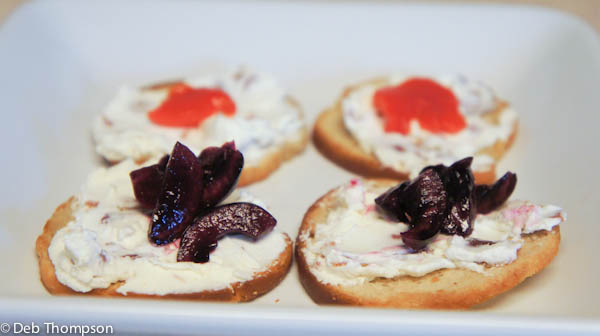 New York Style Plain Bagel Crisps topped with cream cheese, bacon, and cherries

In addition to the above tasty treats you can also top with summer sausage and aged white cheddar (my fave).
There are also a variety of flavored bagel crisps that are perfect for snacking on without any toppings. I just place the mini crisps in bowls around the party area. Make sure to have napkins near each food area for your guests to use.
This summer New York Style Bagel Crisps is hosting a sweepstakes on their
facebook page. The sweepstakes gives you a chance to win a private VIP photographed and catered experience at your local movie theater. New York Style will rent out the theater for you to host the ultimate experience with 50 friends. The winner will also receive a gift card for a year supply ($500 worth) of movie tickets. Sounds like a fantastic prize to me! It's really easy to enter, click on the facebook link and follow the instructions. It took me less than 60 seconds to enter. Be sure to click over and enter to win.
You can learn more about New York Style Bagel Crisps on their website, facebook page, and twitter stream.
disclosure: I wrote this review while participating in a campaign by Mom Central Consulting on behalf of New York Style and received a product sample to facilitate my review and a promotional item to thank me for participating.
Cheers,