1. I really do have a #yardpig in my house. He lives outdoors during the holidays. The #yardpig hashtag started as a joke during a twitter party last year and seems to come up time and time again during twitter parties. This photo is for all the twitter followers who thought the #yardpig didn't exist.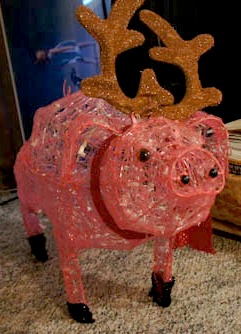 2. I question everything and it seems my favorite question is "Why". My girlfriend gave me this sign for my house years ago. I keep it as a reminder to question everything. Now if I could just get someone to answer the Why question for me. Anyone???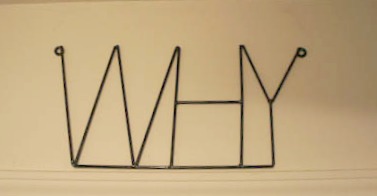 3. Years of telling my kids that I'm the queen of everything resulted in receiving my very own tiara…it's pink and sparkly and I love it. Lest they forget that I really am the queen I leave it out in full view of everyone.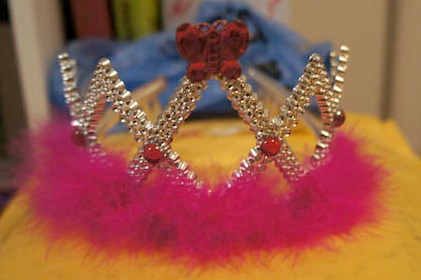 4. My bedside is a train wreck. I keep the house tidy and clean, but can't seem to get control of my night stand. I add books, magazines, piles to be sorted and more thinking I'll have time to read or sort before falling asleep. All that really happens is that I have one giant pile that I clean up monthly.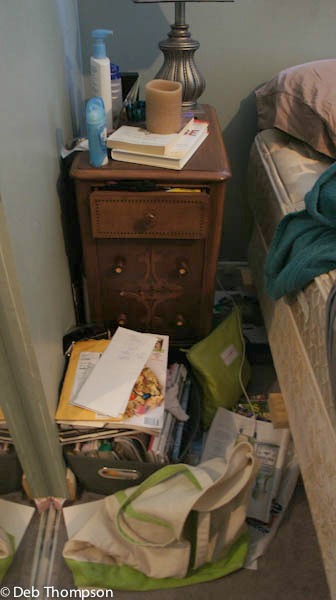 5. I drink a crazy amount of water and unsweetened iced tea from McD's a couple times a week. Yes, my southern friends, I said unsweetened. I tried sweet tea once and spit it out…gak….it was horrid, no offense. Water bottles and cups are found scattered around the house.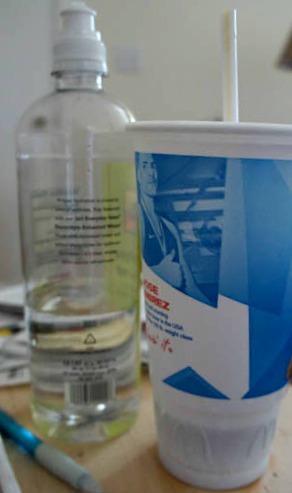 I'm kicking it old school with MomDot today by participating in a Get To Know Me blog hop. If you want to join in click here.

What would I learn about you if I walked through your house?