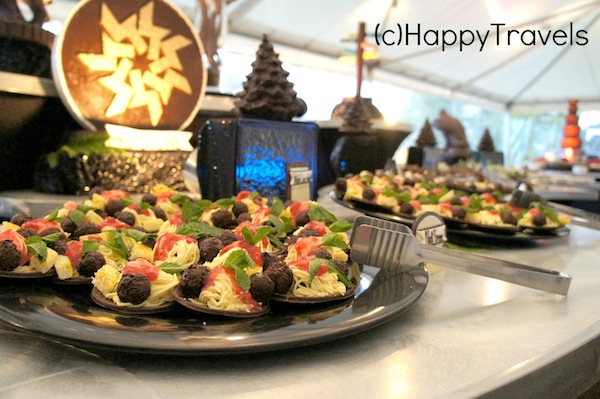 I might not have been able to make it to the Aspen Food & Wine Festival, but I think I done one better and attended the Taste of Vail event at the Outpost on top of Keystone mountain during the TBEX conference.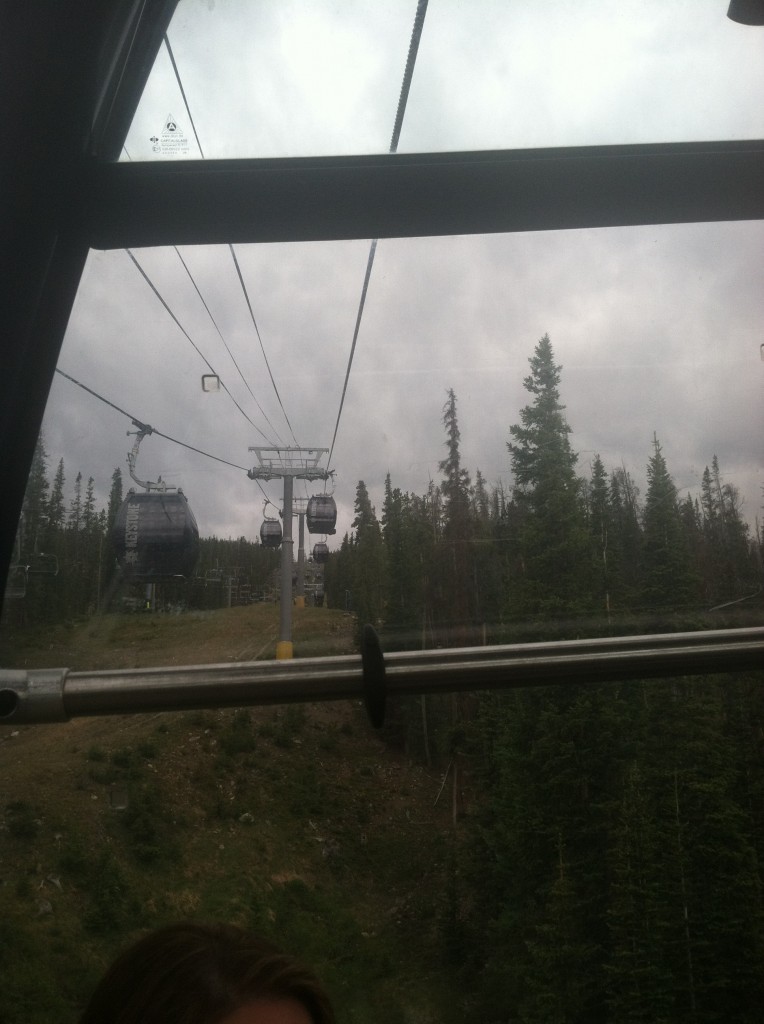 Keystone outdone themselves for this event. It was first class all the way. 3 gondolas and 40 minutes to get to the Outpost with a brief stop for chilled champagne and freshly baked chocolate chip cookies. We were actually able to ride the next gondola while enjoying our champagne. <<—-classy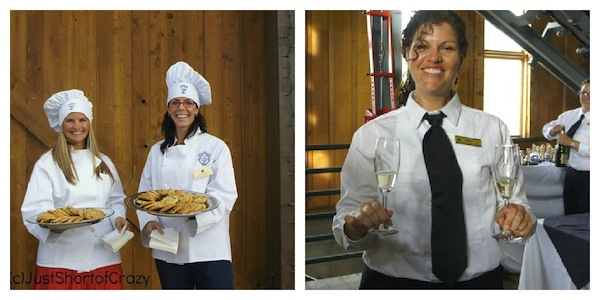 Arriving at the event we were greeted by organizer and employees alike all thanking us for being there. Um, there was no way I was going to miss it even if it did mean riding in a gondola. (not a fan of gondolas at all, but it was worth it)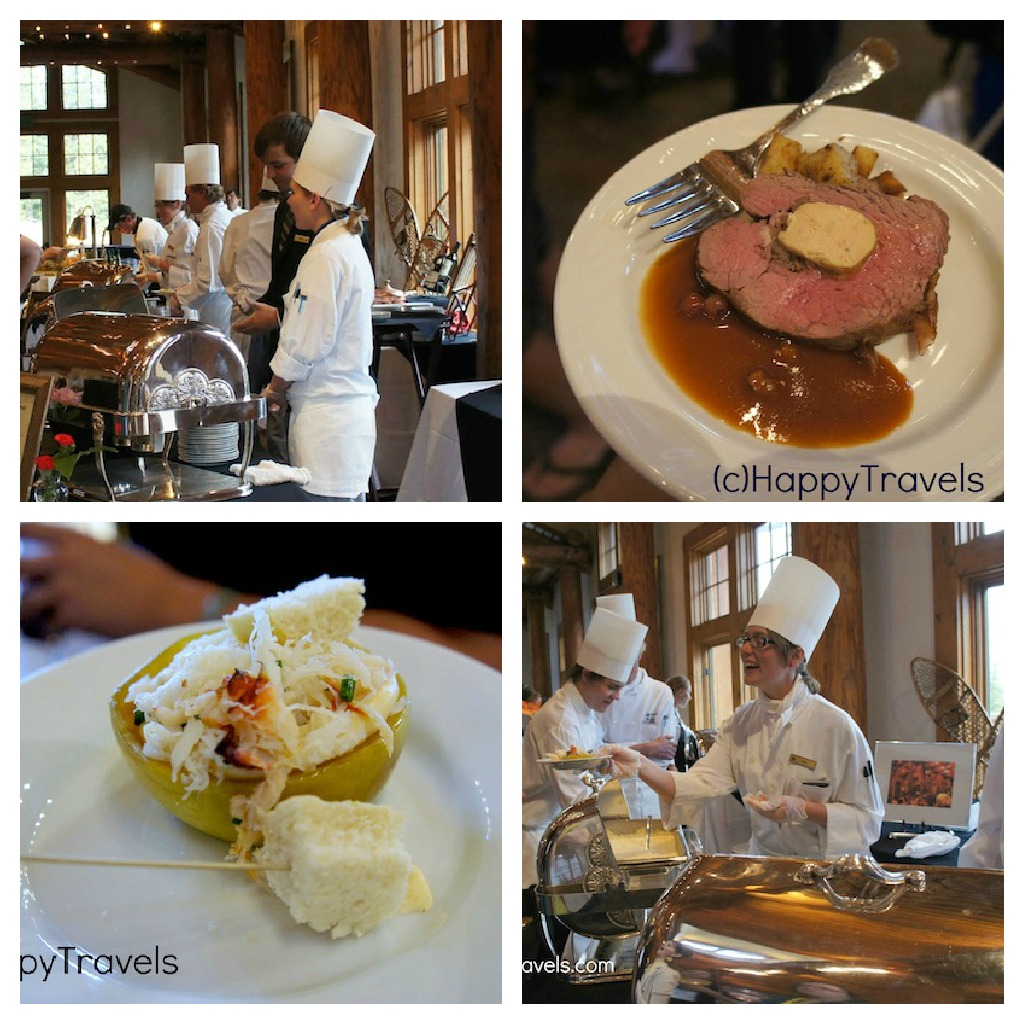 Oh the food….the wonderful, beautiful, delicious food! Vail seriously outdone themselves on this event. Everything was very first class and introduced the attendees to all the wonderful chefs that Vail employees at their resorts.
I never really thought about ski resorts having such exceptional food. I figured they would just have traditional Americana type food that was nothing special. Oh boy, was I ever wrong. The chefs of Vail have to be some of the finest chefs in their region. Seriously, I would visit the area again just to visit the restaurants of Vail.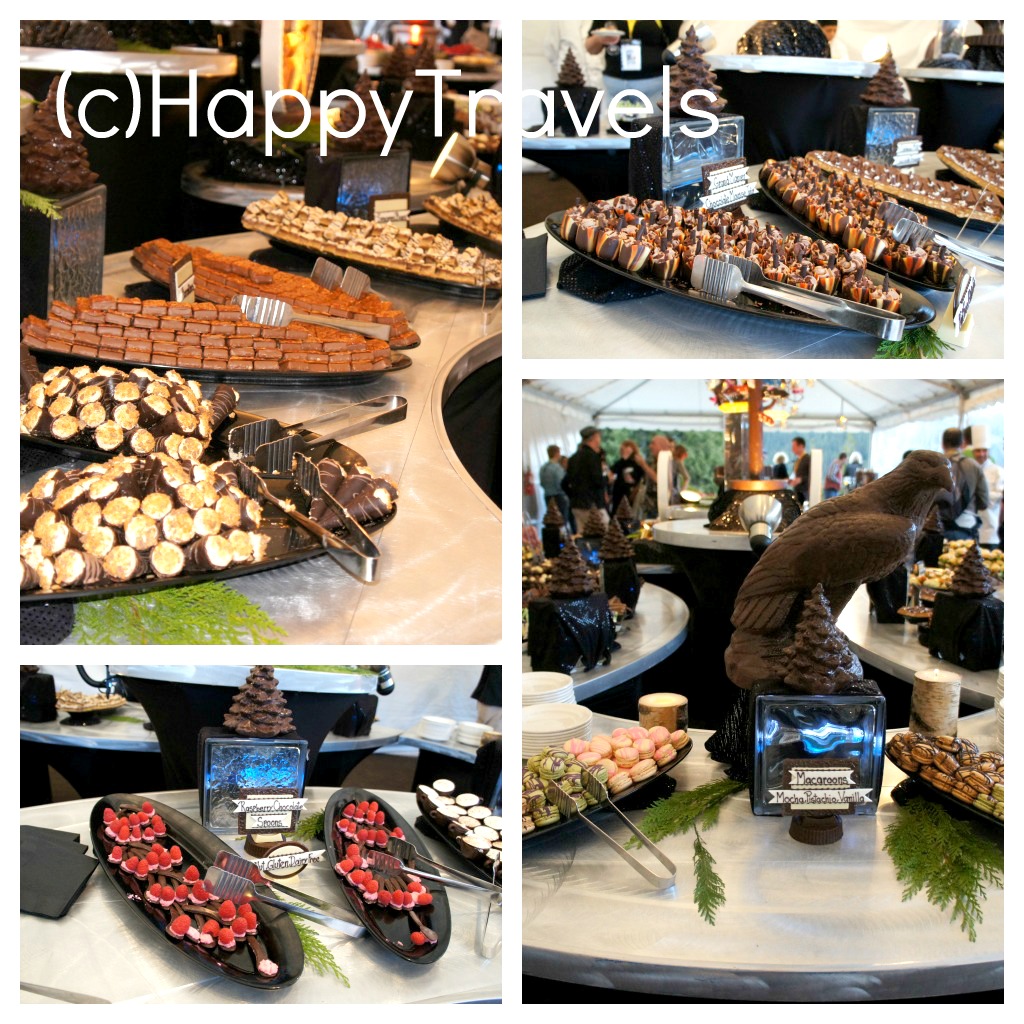 The food was divine, but the shinning crown of glory on this event was the chocolate tent! Words can't even begin to describe how glorious the chocolate desserts were, but trust me when I say it was one of the finest displays of chocolate goodness that I have ever seen.  In addition to all the fabulous looking desserts the table displays were carved out of chocolate as well( see the eagle and trees in the above photos).
My hats off to the Vail chef for creating such divine looking treats and for having fun while creating these: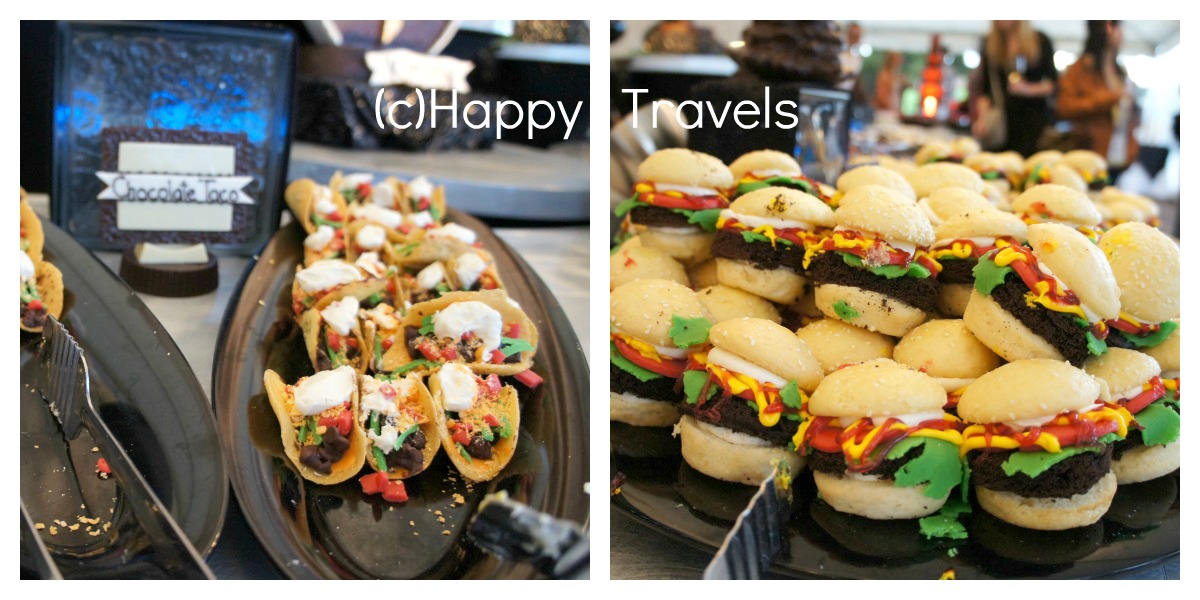 The first photo in this post (the spaghetti & meatballs) is also made out of chocolate! Can you even stand how cute those treats look? I don't even want to know how many hours it took them to put everything together. I'm thinking it had to be days of work with a pretty big crew. However, their hard work did not go unnoticed by this blogger and this will go down as one of my all time favorite events. In all honesty, I think it will be really hard for another event to top this, but you can be sure that I'll be attending the next TBEX event to see if that venue can meet the high standard that Vail has set.
A huge thank you to all the chefs and employees that helped make the Taste of Vail such an outstanding event.
Thank you to Happy Travels for providing the images used in this post. My camera battery died on the way to the event and HappyTravels.com graciously allowed me to use her images. Go give her site a visit and see what she thought of the Taste of Vail.