Last weekend I spent a few nights at the Embassy Suites in Napa. The hotel property is so beautiful and serene. When I first arrived my room wasn't quite ready so I spent some time just enjoying the garden area. It was very relaxing.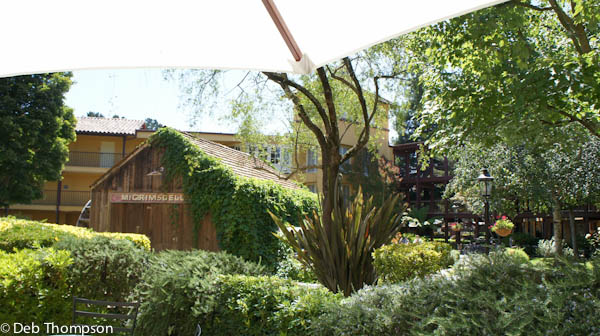 Fun garden statues.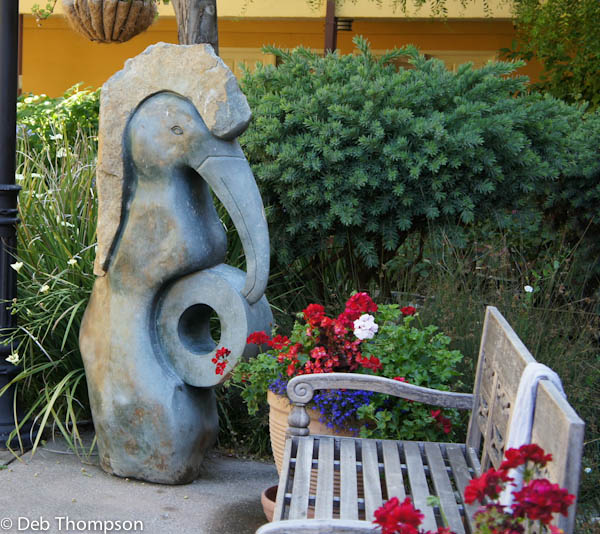 The entire hotel complex is just beautiful with colors that reflect the landscape.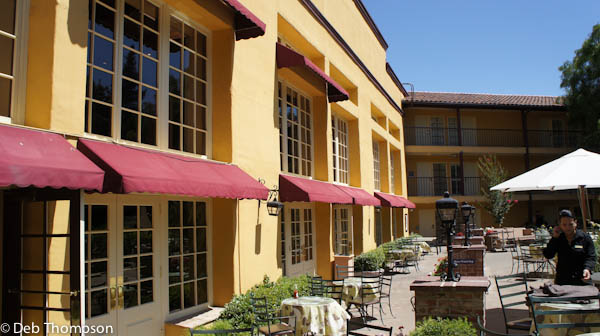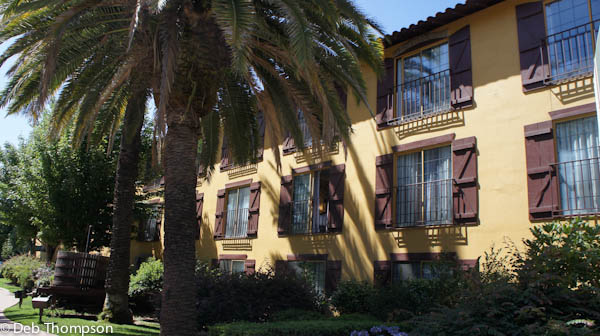 The lobby is a nice surprise when you walk through the doors. Incredibly high ceilings, top of the line decor, and friendly front desk staff.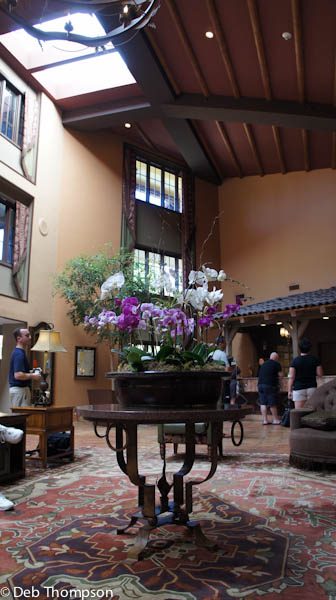 There was a lovely gift basket and bottle of wine waiting for me in my room. Such a nice touch by Hilton HHonors. A very nice way to make me feel welcomed during my weekend stay.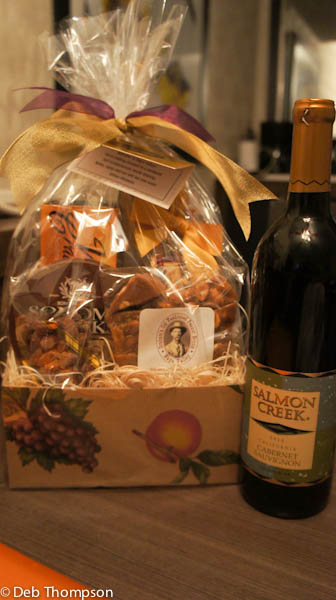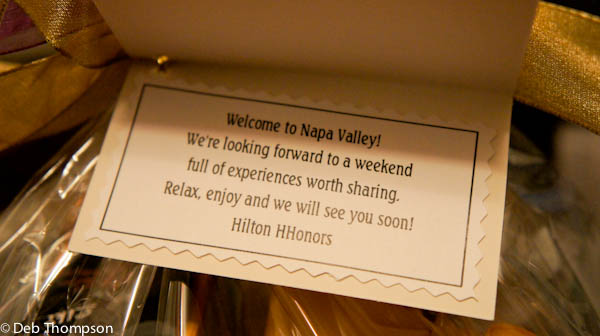 This bed and I were very good friends indeed. SO comfortable and look at all those pillows. The best part? I had the entire thing to myself…..heaven.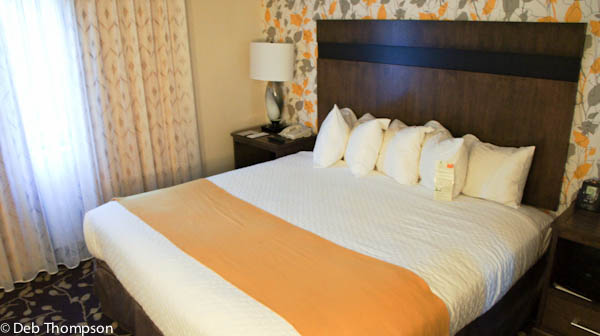 The Embassy Suites offers so many nice complimentary amenities. A full, made-to-order breakfast in the morning and a manager's reception, complete with wine and beer, at night. Additionally, there is complimentary access to a nearby health club.
Other services include:
in-room massages
bike rentals
outdoor and indoor pool
on-site restaurant
free wi-fi
pet friendly rooms
business center
concierge services
wireless high speed internet
In your room you'll find whole coffee beans and a grinder so that you can have freshly brewed coffee in the morning. That is the first hotel that I've stayed in that offered whole coffee beans—nice!
My stay at Embassy Suites was part of a preview of one of the Seven Tickets to Paradise Sweepstakes being offered by Hilton HHonors. The Napa trip is from the Ticket to Dine package. You can enter the sweepstakes here. Remember, you can enter every day to increase your chances of winning. Prize packages also include airfare, a $1,000 Hilton HHonros Gift Card and 500,000 Hilton HHonors Points. To become a member of Hilton HHonors, for free, visit HHonors.com.
You can visit the Embassy Suites Napa website to learn more and book a room here.
disclosure: Hilton HHonors invited me to Napa Valley and covered my airfare, transportation, and hotel, and I was compensated for my participation. All opinions and comments within my posts about the trip are my own.