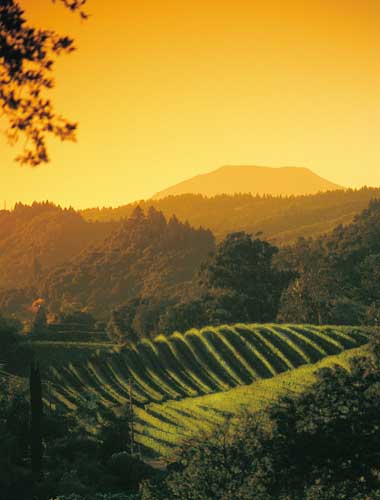 © Brent Miller
Imagine looking out over acres and acres of wine vineyards painted with the orange glow of the setting sun while enjoy a chilled glass of wine and reminiscing about the the day. You sit back with a gentle sigh and send a thank you to the universe for the good fortune of spending the day experiencing Napa Valley. Ahhhhh, yes, life is good!
That, my dear friends, will be me next weekend. Even as I type this I keep thinking it must be a dream. Someone needs to pinch me. I have to give a great big thank you to Hilton HHonors for helping me check two things off my bucket list with one trip.
Hilton HHonors has invited me out to Napa Valley to preview, first hand, one of the prizes in their Seven Tickets to Paradise Sweepstakes. Because I insist on bringing you first hand knowledge of travel destinations and I know you really wanted to know more about Napa I said yes–lol.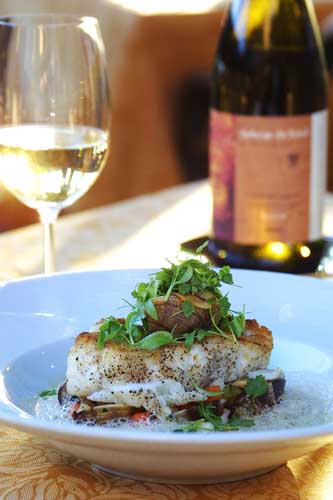 © Brent Miller
The good news for you is that when you enter the Seven Tickets to Paradise Sweepstakes you'll have a chance to win the opportunity to wine and dine your way through Napa Valley as well. Just think of all the wonderful foods and wines you'll be able to enjoy.
A chance to win something like this doesn't last forever though and my new best friends at Hilton HHonors have set the deadline to enter as August 31, 2012.  Go enter now before you forget. (Oh, maybe that's just me. The "I'll do it later" never actually happens because life gets in the way) Hilton HHonors members have the chance to win one of seven different once-in-a-lifetime trips at HHonors.com/Paradise. Besides the Your Ticket to Dine prize pack HHonors is also offering:
Your Ticket to Relax: A 6-night stay for two at the Conrad Bali Resort & Spa in Bali, Indonesia
Your Ticket to Golf:  4-night stay for four at La Quinta Resort & Club in Palm Springs, CA
Your Ticket to the Open Road: A road trip to Hollywood, California, includes 10-night stay throughout your road trip
Your Ticket to Adventure: Details to be revealed July 23
Your Ticket to Shop: Details to be revealed August 6
Your Ticket to Choose: Details to be revealed August 20
All the tickets to paradise look fantastic to me and I'm glad they picked one for me because there is no way I would be able to choose just one ticket. I"ll be in Napa for a quick weekend, but it is going to be packed with all kinds of goodness.  I arrive Friday and spend the day enjoying the foods & wines of the region. Then, bright and early on Saturday morning it's up, up and away in a hot air balloon followed by champagne and then I'm indulging myself with a in-room massage and more regional foods & wines. Sunday I'm suppose to get on a plane to fly back home, but I have a feeling its going to be very hard to leave.
I'm beyond thrilled to be able to spend a weekend in Napa Valley and I want to make sure that you have a chance to experience the Your Ticket to Dine as well so make sure you enter the sweepstakes for your chance to win. It's very, very easy to enter and only takes about a minute. Just think, one minute of your time could really change your life.

I have my fingers crossed for you. It would be AWESOME if a Just Short of Crazy reader won the sweepstakes. Be sure to let me know if you win so I can do a happy dance for you and shout about it from here.
What?? You don't want to wait to see if you won? You want to go now? I have a bad case of wanderlust as well so I completely understand. HHonors is offering a Great Getaway sale for people just like us. It provides up to 40 percent off on stays completed by September 30, 2012 at any of the participating hotels within Hilton Worldwide's portfolio of brands.
disclaimer: Hilton HHonors invited me to Napa Valley and covered my airfare, transportation, and hotel, and I was compensated for my participation. All opinions and comments within my posts about the trip are my own.
HAPPY TRAVELS,