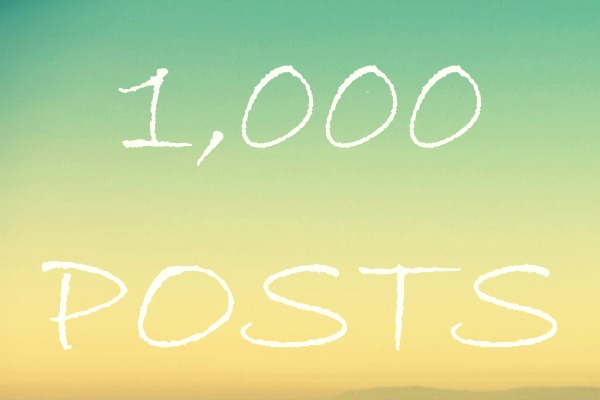 This post marks my 1,000th post at Just Short of Crazy. Writing this post is almost surreal. When I started blogging on May 14, 2009 I never imagined the journey blogging would take me on.
In a way writing my 1,000th post on Independance Day is kind of ironic. Blogging has provided me with an independence that I never thought I would experience.  Writing and being a part of the blogging community has opened doors to a world that I didn't even know existed and I have loved each and every minute of it.
There is a freedom that comes from being self employed. At times it's extremely scary, but I wouldn't trade the worse day of blogging life for the best day in corporate America. No way, no how, not going to happen.
Thank you!! Yes, you, for being a part of this blog, for stopping by and reading and commenting. A blog without readers is a very lonely place, but Just Short of Crazy has been a fantastic community and I hope it continues for at least another 1,000 posts. Thank you for being a part of this incredibly crazy journey.
Wishing you and yours a very happy 4th of July!!
Stay safe.
Cheers,