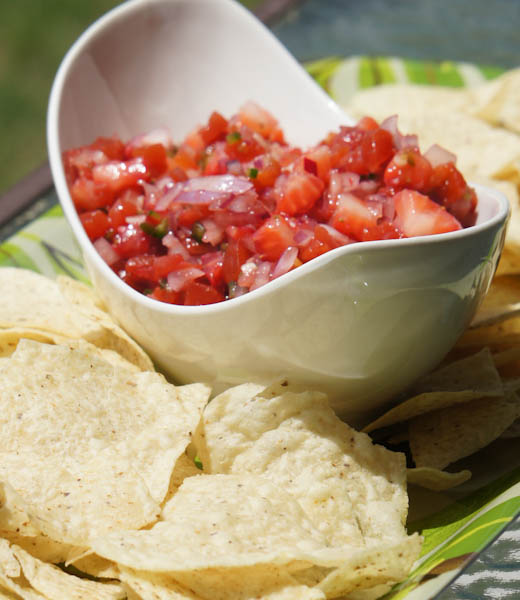 My good friends over at Red Gold sent me a couple cans of tomatoes so I could try their Strawberry Salsa recipe. Let me just say….YUM!! What's not to love? It has some of my favorite foods in it: Strawberries, Red Gold Tomatoes and Garlic. Swoon.
I will say I was a bit hesitant to add strawberries to my salsa, but I knew that Red Gold wouldn't let me down and that the recipe would be delish. My berries in my garden weren't quite ready yet so I had to buy some at the store. How cool would that have been though to just pick them from outside my back door??? Hmmm, guess that means I'll get to make another batch when those berries ripen.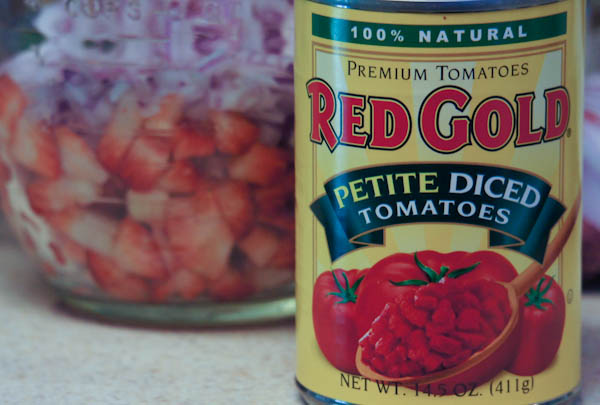 Anywho, I chopped and diced up the ingredients, mixed them all together, and then tried to patiently wait the 2 hours it requires to chill in the fridge and mix all those flavors together. As soon as I could I grabbed a chip and gave the salsa a try. Wow, seriously good stuff! Give it a try and let me know what you think.
INGREDIENTS
1 pint fresh strawberries, diced
1-14.5 oz can of Red Gold Petite Diced Tomatoes, drained
1 small red onion, diced
2 jalapeno peppers, minced (I only used 1, I'm a wimp when it comes to spicy hot food)
2 tablespoons lime juice
2 cloves of garlic, minced
1 tablespoon vegetable oil
In a large bowl combine strawberries, Red Gold Petite Diced Tomatoes, onion and peppers. Stir in lime juice, garlic, and oil.
Cover and refrigerate for 2 hours. Serve with tortilla chips.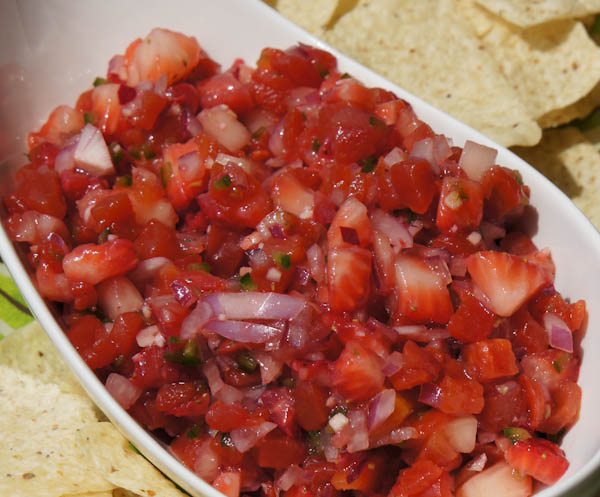 Enjoy!