Traverse City has been selected as one of four locations in the nation to host LEGO Summer Brickation. Other locations include Myrtle Beach, Lake Tahoe, and Branson, MO. I wish I could give Traverse City a high five for being selected because, personally, I think its a great honor!
Brickation is located in beautiful downtown Traverse City just steps away from the Grand Traverse Bay, one of the most beautiful bays in the U.S. (strictly my opinion, but I've seen my share and I still say this is one of the best). LEGO Summer Brickation will be in Traverse City from June 6 until July 17 at 300 E Front Street.
Come build with brickation! There are plenty of LEGO bricks and products for all ages to build, take fun challenges, and play games. Don't forget your camera because there are plenty of photo opps at Brickation, including a few life-size LEGO models. I've also heard that there is a Traverse City LEGO mosaic, which sounds pretty darn cool!
Here's what you need to know before you go:
OPEN: 7 days
HOURS: 10 a.m. to 8 p.m.; During Cherry Festival hours will be 9 a.m. to 9 p.m.
LOCATION: 300 E Front St, Traverse City, MI 48686
COST: Free
PARKING: Lots of on street metered parking. There is also a parking garage and other lots.
Downtown Traverse City is a foodie lovers dream so you'll have no problem finding a lunch spot. Be sure to pack swimsuits and towels so you can take a dip in the Bay after you play.
I have a fun prize pack for one lucky reader to win! Just enter via the Rafflecopter form below and you might receive this in your mailbox: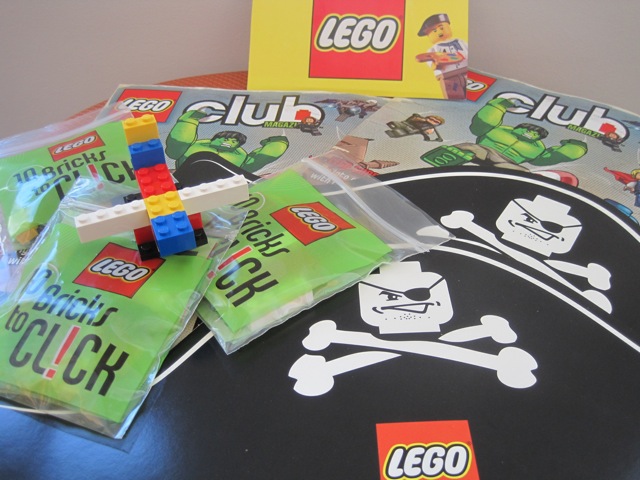 GIVEAWAY
 disclaimer: i received a prize pack and some compensation for sharing this awesome news with you. this in no way swayed my opinion of the event. we love LEGOs always have, always will.  i was planning to share the event regardless,  however, receiving some pocket change for doing so is just icing on the cake

GOOD LUCK! Hope to see you at the LEGO Summer Brickation.