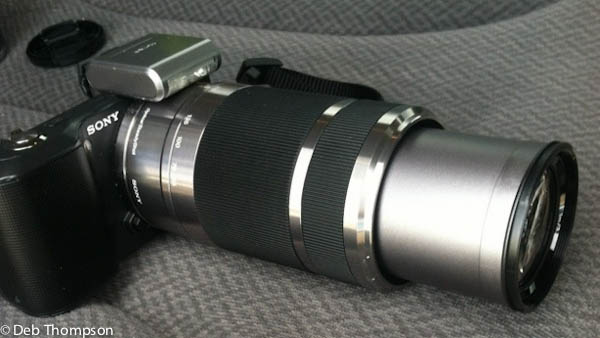 Back in January I was surprised with a new Sony Nex 3 camera. I had flown to NYC to attend an event and the organizers presented each blogger with the camera. I would describe this camera as a hybrid between a point and shoot and a DSLR. I have always been a SLR and then a DSLR shooter and I wasn't exactly sure how well I would like the Sony Nex 3. I mean, not to be a camera snob, but I'm used to shooting with some expensive gear. The Sony came with a charged battery so I instantly put it to work and fell in love. Seriously, it was love at first click. My mind was blown. As the Sony and I got to know one another better it became my camera of choice. The one I grab when I headed out the door, the one for vacations & day trips, the one I now use for 99% of my blog photos. My DSLR started collecting dust (yikes!).
One of the best features, imo, of the Sony Nex 3 is that you can purchase additional lenses for it. I travel a lot and was torn between buying a wide angle lens or buying a zoom lens. Both would be great, but the budget just isn't allowing for it.
Since I didn't want to wait for a lens to arrive via UPS I started looking at stores near me that might carry the Sony brand. The first place I checked was BestBuy.com  Best Buy is usually my first choice to shop when I need to find electronics or appliances. I can go to their site and research and learn about the different items and comparison shop from the comfort of my home. The site is very user-friendly and easy to use.
I found three great lenses to choose between. A wide angle lens, a zoom lens, and a wide zoom lens.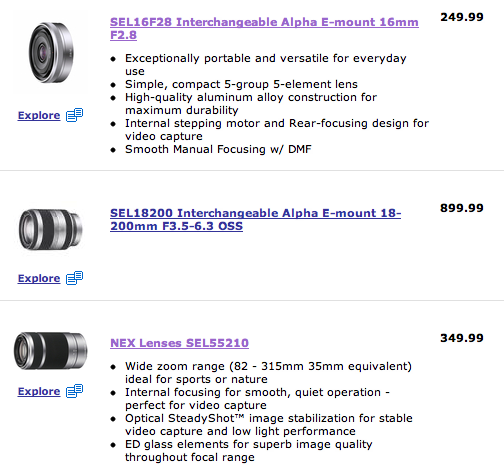 I really wanted the 16 f/2.8 wide angle lens, but after checking their site thoroughly and calling the store I learned that the 16mm is sold out. It's not even available on the Sony site. So, since the 16mm wasn't going to be an option I asked about the availability of the  55-210mm lens. The store I was talking with didn't have 55-210 lens available in store. They could order it and have it shipped to my home for free, but I didn't really want to wait for it to be shipped.. I called 2 more stores before I found one in stock. The website shows if a store has it in stock or not, but I wanted to confirm availability before making a drive to a store.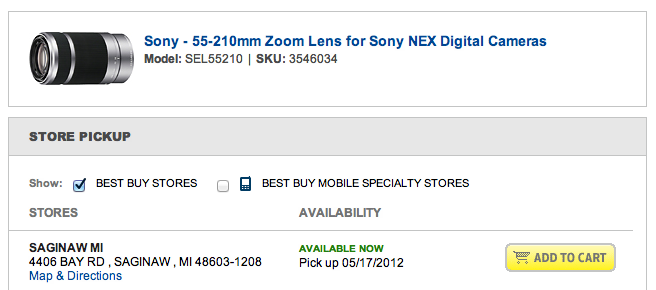 You can see my shopping experience at Best Buy by clicking here.
The 55-210 lens did not disappoint. It zooms right in the objects and keeps the image crisp and sharp.
This was taken at 55mm: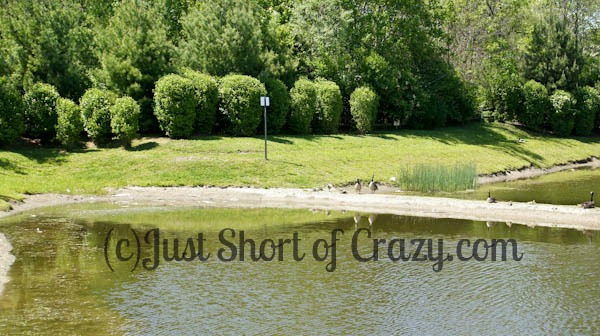 This was taken at 210mm: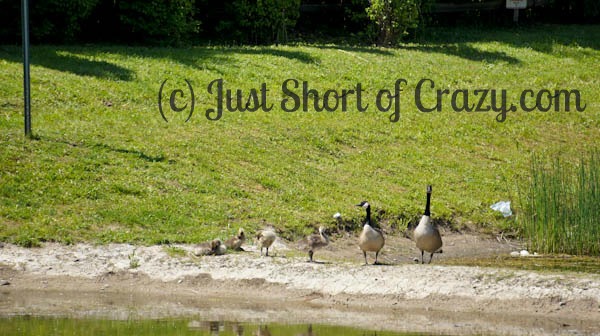 That is a significant difference. I love how it brings the birds up close and you can count how many babies there are. So adorable.
Alan took this image as I was driving down the highway.  I think it turned out really well and with the 55-210 lens he was able to zoom right in on the hot air balloons. Instead of them being a small blob in the sky you can actually see what they are which is so nice.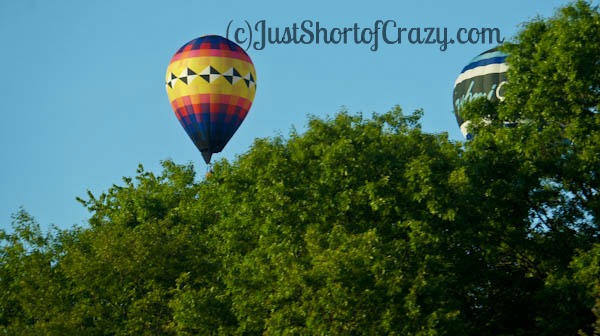 Overall, I'm very happy with this lens. I can't wait to really put it through some paces on a day trip and see what it can do.
disclosure: This shop has been compensated as part of a social shopper insights study for Collective Bias. #CBias All thoughts and opinions are my own.