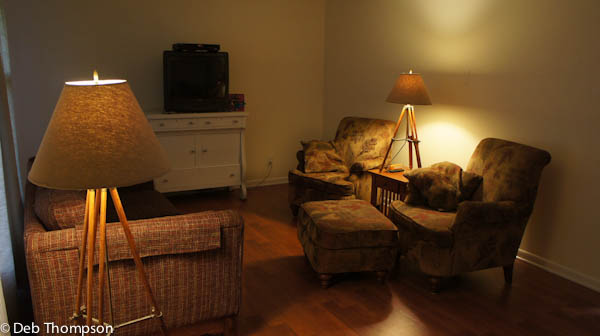 We've been in a remodel frenzy at our house. Painting, replacing flooring, updating some fixtures, and changing the decor. It's been a lot of work, but its also been a lot of fun. Our living room has needed a major overhaul for years and we finally have it mostly done. The walls have been painted and the carpet has been torn out and replaced with laminate flooring.
I had an opportunity to change out our light bulbs with GE Energy Smart of GE Reveal and see what difference it would make to the overall look and feel of our rooms.
I headed over to Walmart to look at all the bulb choices and pick out some new ones for the house. There were a LOT of choices!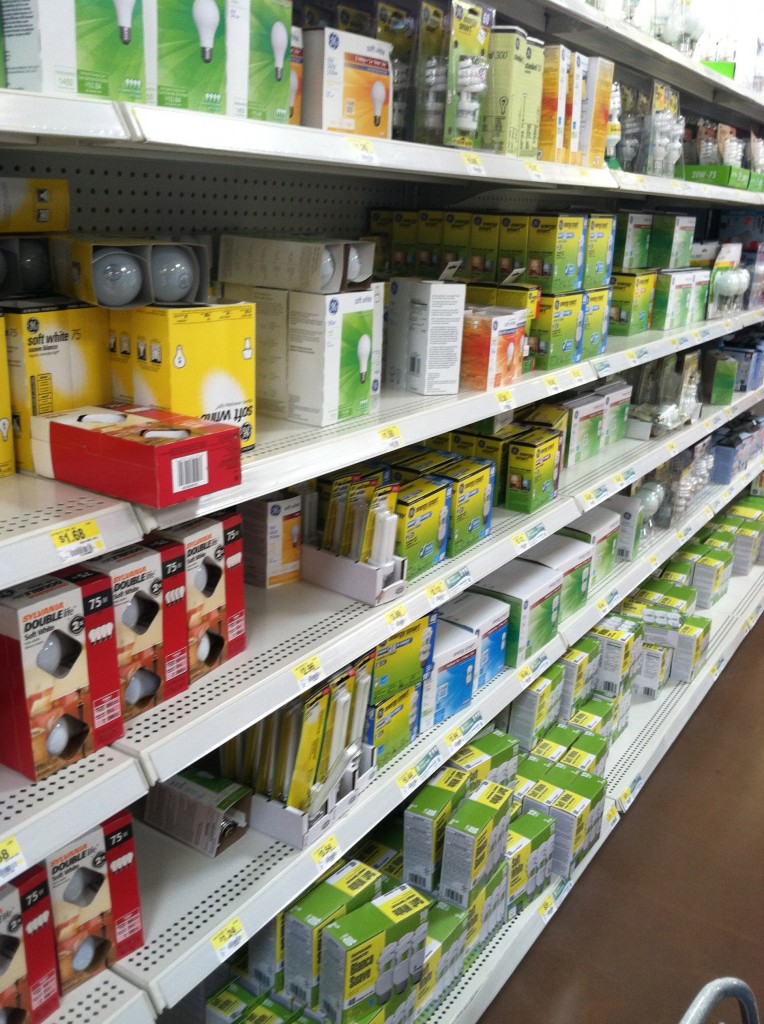 Since Alan usually shops for the bulbs I didn't realize how many decisions you have to make when picking out a bulb. There is wattage, light color, bulb shape and size, etc. After spending a significant amount of time in the aisle I came away with a good selection of bulbs for my living room and bathroom.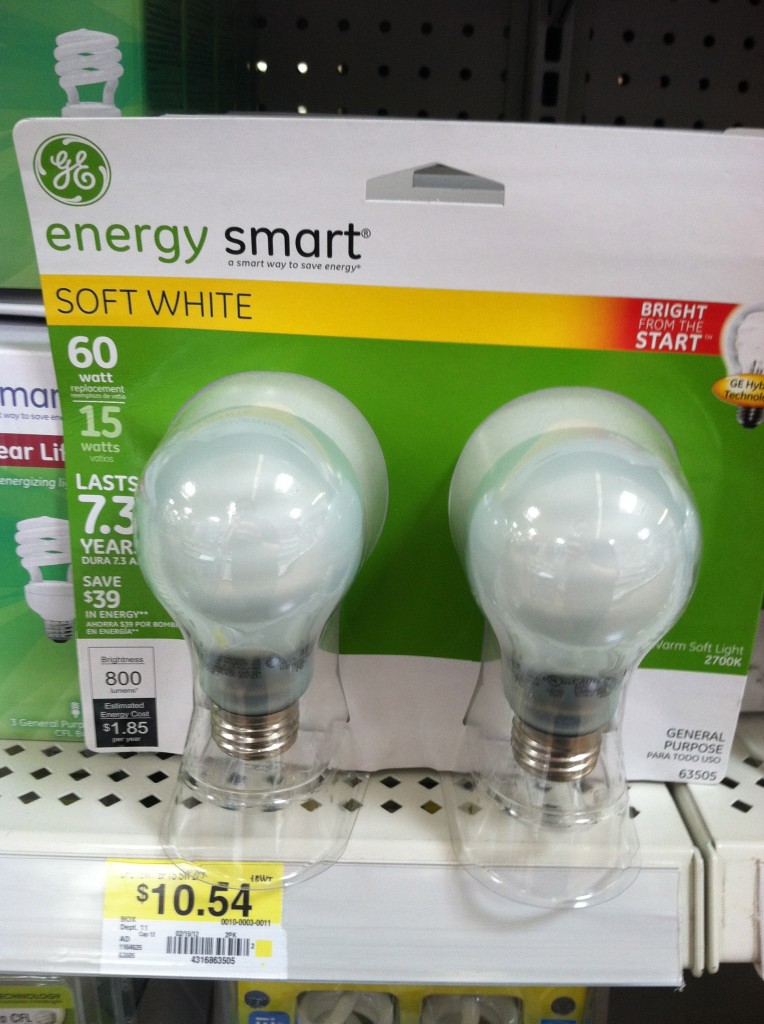 Plus, I learned that Walmart sells ceiling light fixtures as well. (Yeah, I don't usually spend too much time in the home improvement department at Walmart so was surprised to see these.)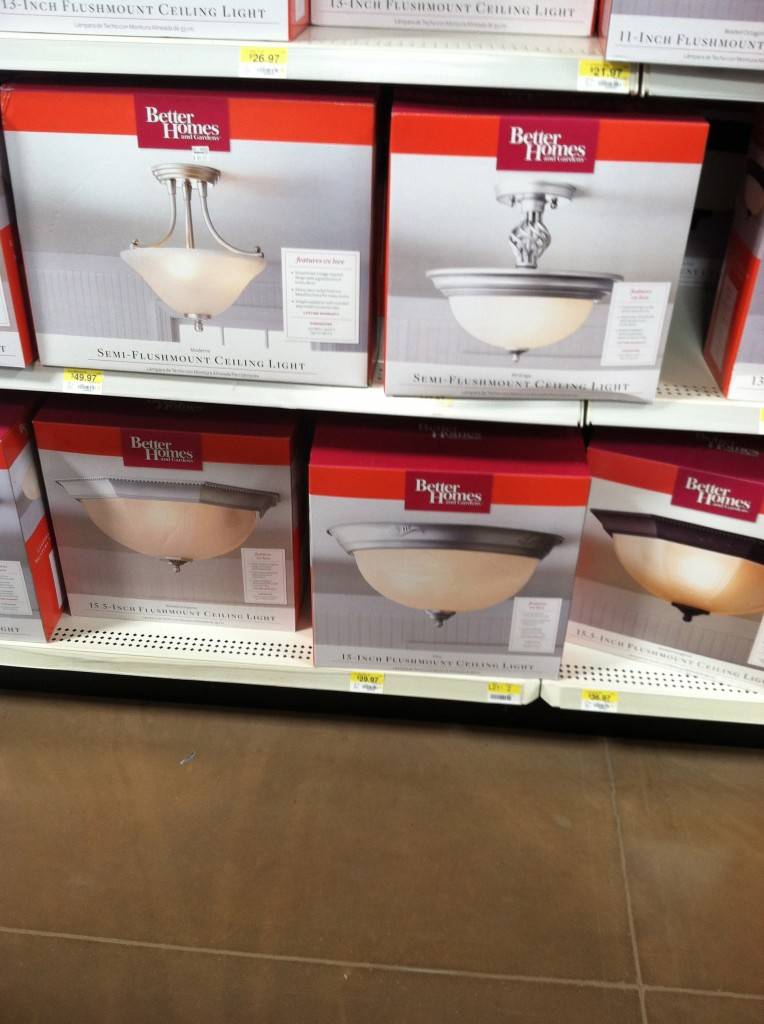 After I got back home from my little shopping trip I changed out the light bulbs to see the difference between my boring old bulbs and the new& improved energy saving CL bulbs. I was impressed with how the new light bulbs really warmed up the rooms and changed the lighting in our house.
This is our bathroom prior to the lighting change: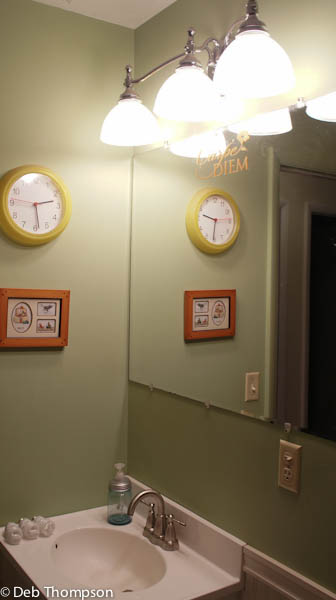 This is the bathroom after: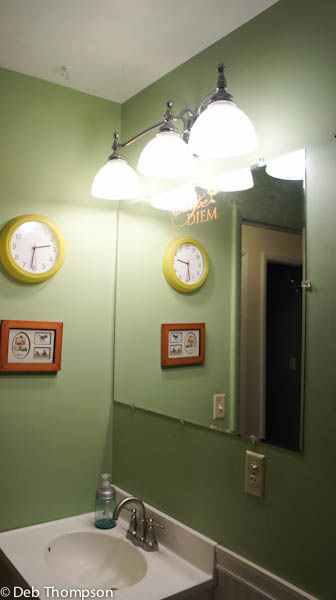 The new lights cast a warmer glow in the bathroom and wasn't as harsh as are other lights. I like it.
I also changed the lighting in the living room. Our living room still needs photos hung back up on the walls and some other decor put in the room, but we are slowly getting it all done. It was nice to try out the new lights in our remodeled living room.
Here's a small portion of the living room before the new light bulbs: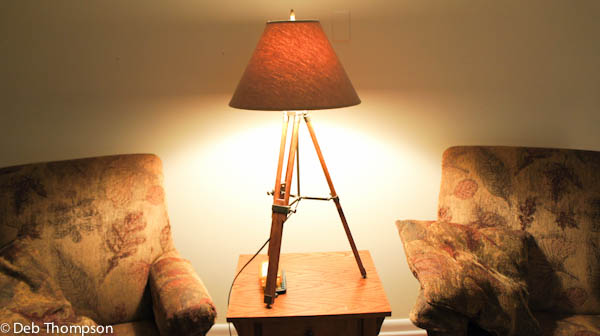 Same view, but with the new light bulbs.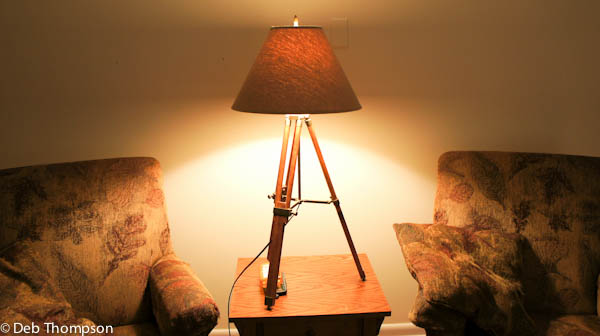 The light is a bit warmer and we actually like it a lot more than the other bulbs.
In addition to changing the light bulbs in our rooms we are trying to make sure that lights stay turned off when we are not in the room so we reduce our electrical use. The new CL bulbs are suppose to save money on the energy bill. I used this  handy link to estimate what our savings will be. Here's my results: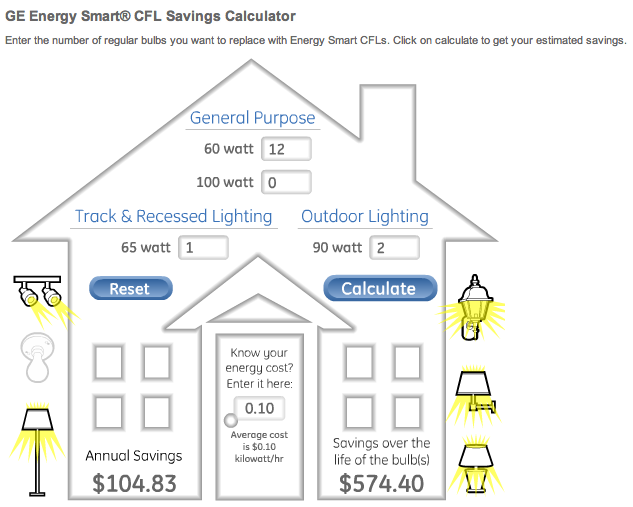 That's an extra $100 a year. I'll take that.
You can learn more about GE by visiting them on the web, facebook, or twitter.
disclaimer: I am a member of the Collective Bias™ Social Fabric® Community. This shop has been compensated as part of a social shopper insights study for Collective Bias™ and GE. #CBias #SocialFabric