This post brought to you by Leviton. All opinions are 100% mine.
For the past two weeks we have been working on making over our living room. We moved all the furniture out, took out all the decor, painted the walls and put down new flooring. The living room is starting to look fantastic and I can't wait to share the make over posts with you.
The make over post isn't quite ready yet, but  I had to share with you a new Renu product I found that makes changing your plate covers, wallplates, dimmers, outlets, remotes and more a snap. The best part? They come in 20 popular colors that can blend or contrast with your room.
I love that these are so easy to use and quickly change up the look of the room. I'm always nagging Alan to let me change the wallplates because its so easy to do and it's affordable.
So, here is the living room in mid make over. We have 5 outlet plugs and 1 switch plate that needs to be replaced and I'm looking forward to finding some fun new colors, instead of boring white, to add a splash of fun to the walls.
.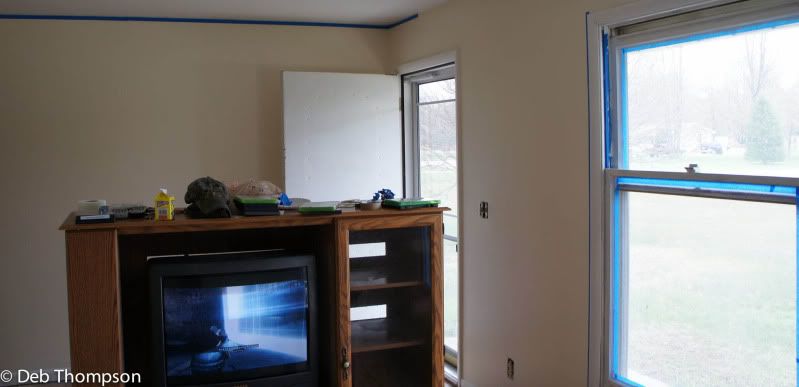 Leviton/Renu is hosting two upcoming twitter parties where you'll have the opportunity to win Home Depot gift cards.
The party dates are:
Thursday, April 26th at 9 p.m. EST
Wednesday, May 2nd at 9 p.m. EST
Leviton is offering 2 sets of Broadway tickets as a grand prize for the twitter party on Wednesday night! Join in on the fun and see if you'll win!
Be sure to @Leviton and #Renu for the twitter events and participate for your chance to win.
Check out Leviton on Facebook
Cheers,