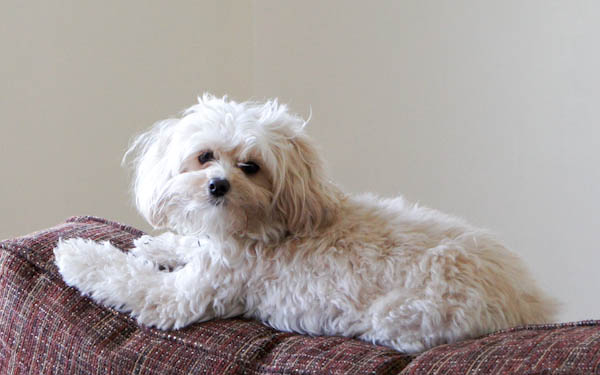 Pre-Groomed look, still adorable, but in serious need of a bath

BB is such an important part of our family and he is so much fun to have around. He has quite the personality. He loves being around us as well. He is often right by our side or sitting on one of our laps. As I'm writing this post he is curled up right next to me resting his chin on my leg.
I love how, no matter how long or short of time we've been gone, he' always so excited to see us. He usually greets us at the door and then runs and finds a toy and brings it to us. Adorable.
Dogs really are great companions.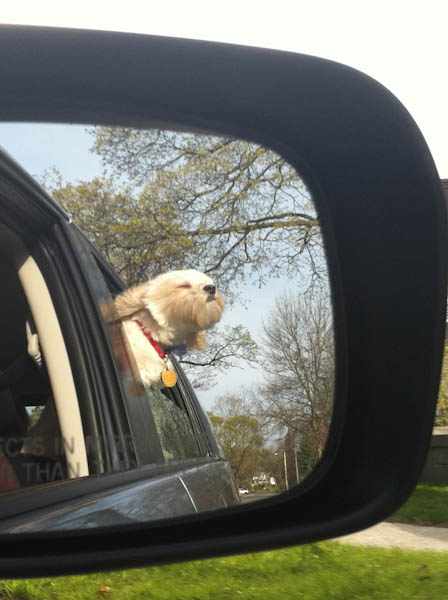 Car rides are one of his favorite things and he goes just about everywhere with us. He LOVES putting his head out the window. I'm sure it's not the best thing for him to do, but we let him get away with it when we drive slowly through town.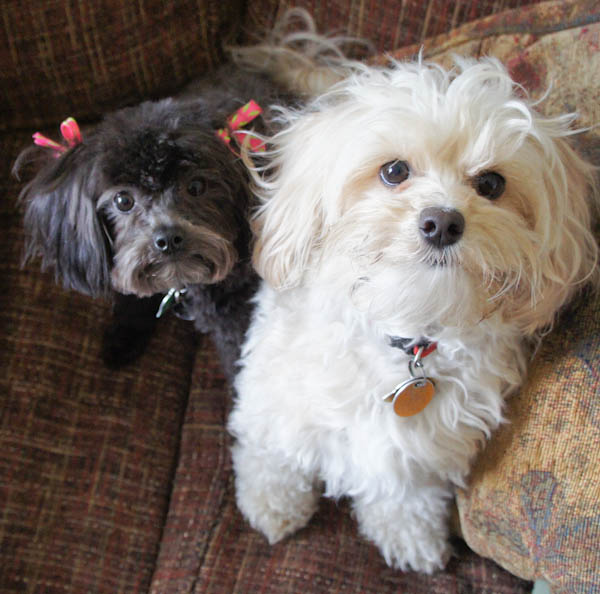 Trouble 1 and 2
This week he was extra spoiled because my sister came to visit. Her dog, Shing, and BB love playing together. They run all through the house playing and carrying on. Then, after they are completely exhausted, they curl up next to each other and take a nap. Shing was here for 3 days and they had a blast!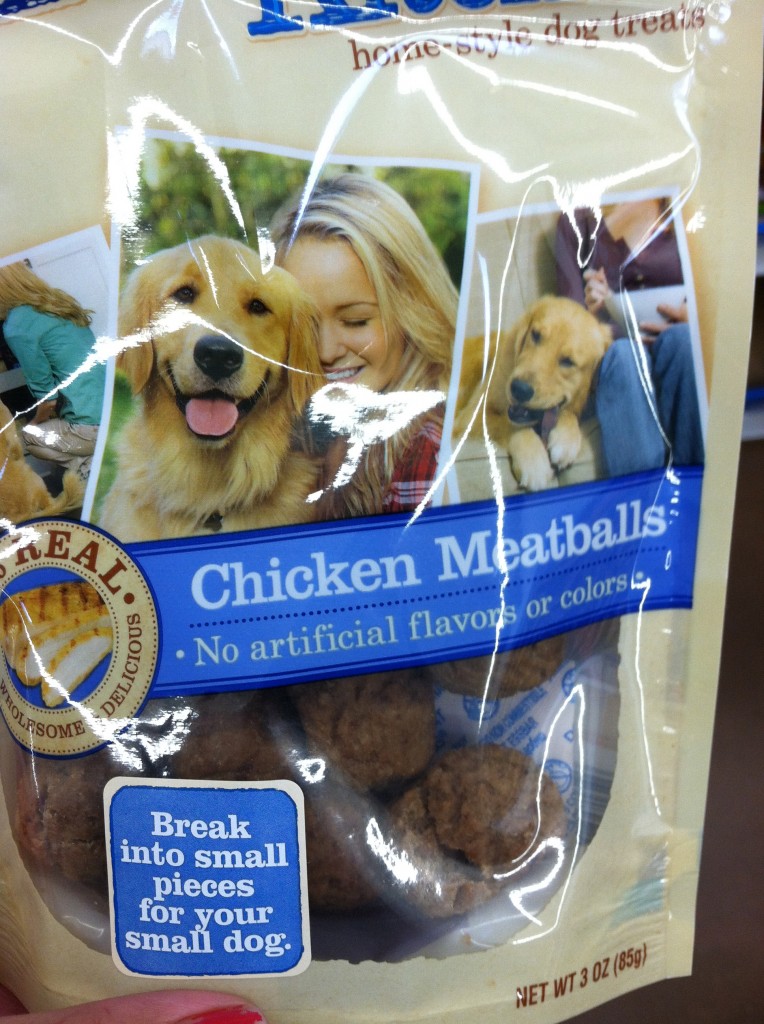 The next day BB had to go to the groomers. He's not a fan of going there, but he was in serious need of a bath and a trim. He looks SO much better after he's been cleaned up. Because he was so well behaved at the groomers when he came home I gave him a Milo's Kitchen treat, which he loves.
I like buying treats at Walmart because they have a nice selection and great prices. You can see my entire shopping experience here.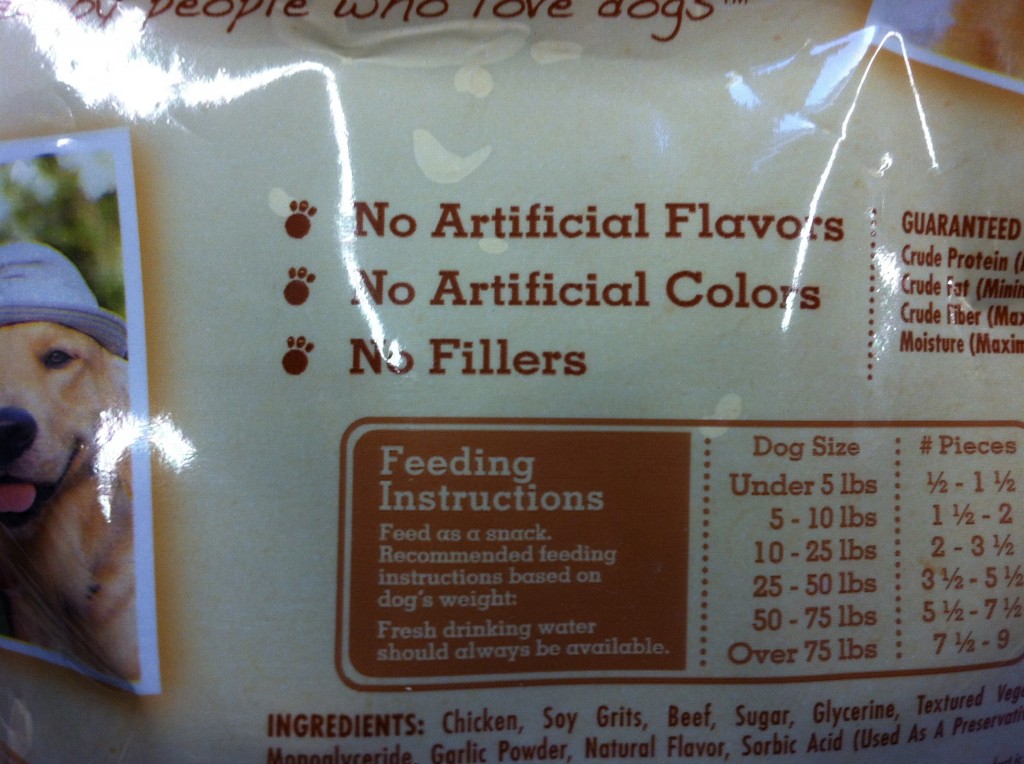 The best thing about Milo's Kitchen dog treats is no artificial flavors, no artificial colors and no fillers. BB seems to really enjoy them. He goes crazy when I grab the bag and get ready to give him a treat. He also likes the Pup-Peroni treats that I found. They are made with real bacon and real eggs.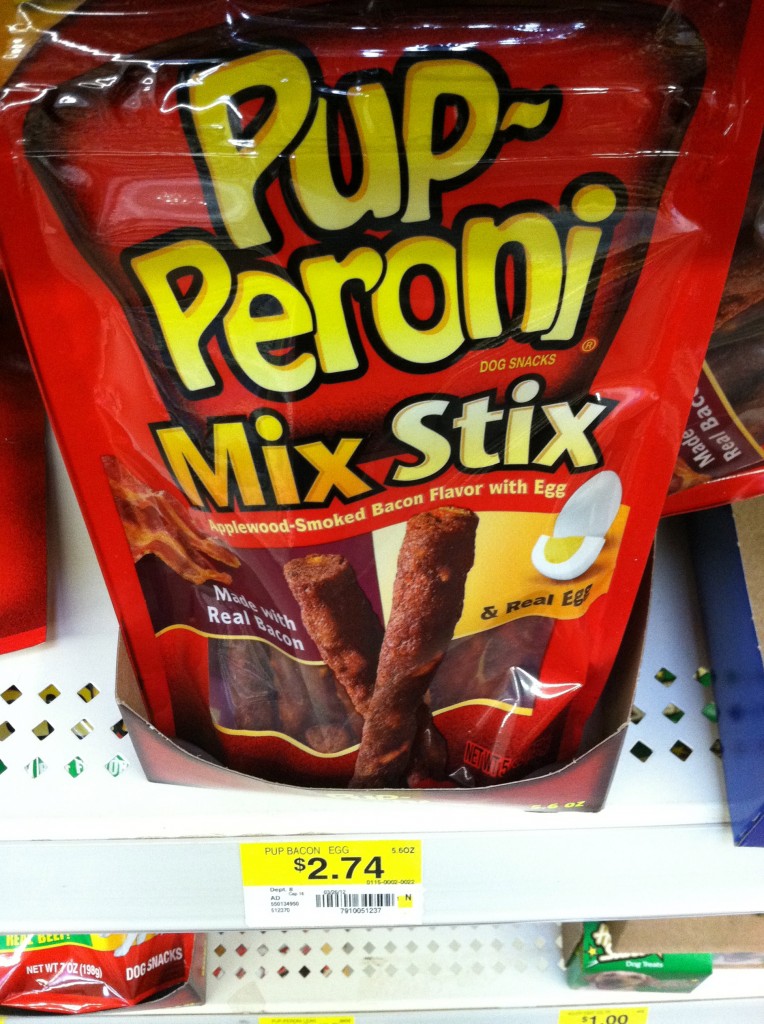 My recent shopping trip netted BB some treats and a couple new toys. He is sporting his groomed look in this photo (and patiently waiting for a treat)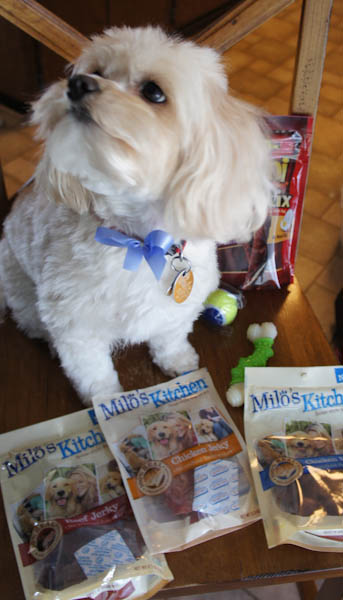 If you are interested in finding some yummy treats for your furry friend check out these links:
Milk Bone
Milk Bone on Twitter
Milk Bone on Facebook
Pup-Peroni
Pup-Peroni on Twitter
Milo's Homestyle Kitchen
How do you spoil your dog?
disclaimer: This shop has been compensated as part of a social shopper insights study for Collective Bias. #CBias