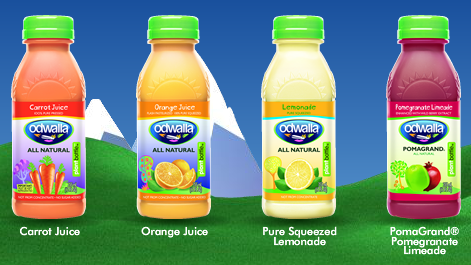 Odwalla is sponsoring this month's Champions for Kids SIMPLE Service Project. Odwalla combines great fruit, great care, flash pasteurization, perfect temperature, and great speed to produce high quality, delicious juices. The Odwalla Company has lived by three key principles for the past 25 years:
Make a great juice
Do good things for the community
Build a business with heart
You can learn more about Odwalla here.
The simple service project this month was to host a sports equipment drive. However, instead of hosting a drive I just went to Walmart and purchased the sports equipment because, really, I had absolutely no time to host a sports drive. You can see my shopping trip here.
Em & I gathered up the sports equipment, grabbed the juice from the fridge and headed over to the Northwest Michigan Community Action Agency (NMCAA) which provides Head Start services.
The goal of Head Start is to assist parents to be their child's first and most important teacher. A key factor to the success of Head Start is parent involvement. Parents volunteer in the classroom, attend relevant training and participate in the planning, budgeting, and staff selection for the center. Families also receive medical and dental services. Additionally, sound nutritional habits are developed on a daily basis. Head Start works with other community resource providers to ensure needs of families are met.
In case you can't tell, I'm a big fan of Head Start and the fabulous services they provide to my community. The day Em & I visited the center was being set up to teach a "Make Your Own Cleaning Supplies" class. The director was very excited about the class and how it would help save the families money. Quite honestly, I wanted to stick around for the class.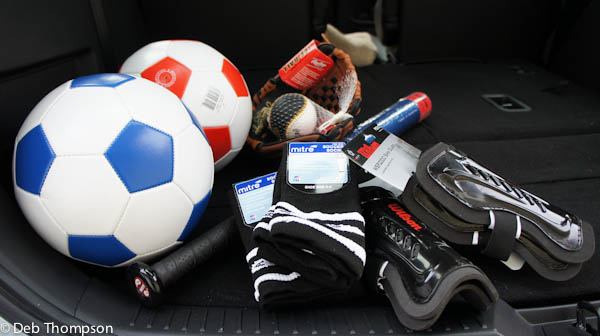 The staff at NMCAA are always so greatful for donations. I was thrilled to find this lovely card in my mailbox the day after our visit.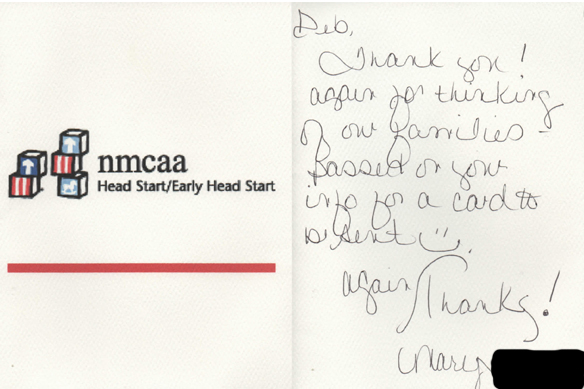 When Em & I dropped off the sports equipment and nutritious juice Mary let me know that their were families with young children wanting to play sports and our donation would help make that happen. For a lot of families, in our economically depressed town, having the children play sports is not an option. Let's admit it. It cost money to play. There is the fee to join a team, equipment to buy, and gas back and forth from practices and games. We were thrilled that our donation would help a few children get out and get moving this Spring.
A big Thank You to Champions for Kids and #OdwallaCFK for providing simple service projects that are easy to complete and help me and my family become one of millions.

Want to learn more? Check out these links:
disclaimer: I am a member of the Collective Bias™ Social Fabric® Community. This shop has been compensated as part of a social shopper insights study for Collective Bias™. #CBias #SocialFabric