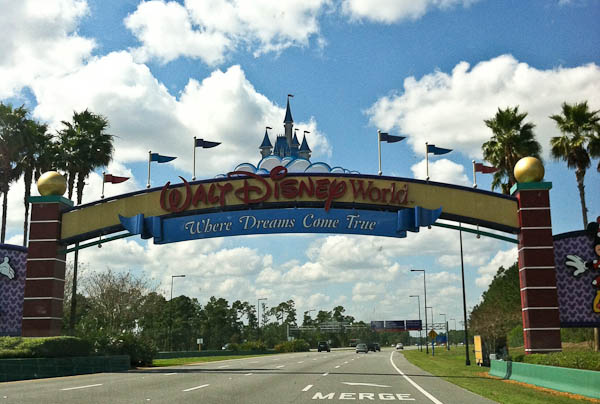 Oh yes we did. We visited all four Disney parks in one day. It was one very long day, but we done it. We used the fact that Magic Kingdom would be open for 24 hours on February 29th to our advantage. I anticipated that I would probably be able to spend 12 hours at the parks without completely collapsing

Breaking that down we could spend about 2-3 hours at each park. We spent just over 12 hours in total and left the parks happy, but completely and utterly exhausted (uh, well, at least Alan & I were…Em was still ready to go).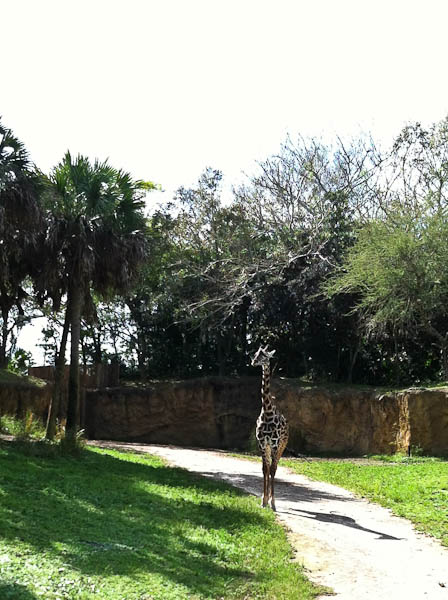 I think Animal Kingdom is our favorite of the four parks. We LOVE the African Safari trek because you are able to see the animals walking around in a natural habitat. The giraffes are so adorable and a rhinoceros walked right in front of our Jeep. That's the thing with the safari ride, you never know what is going to happen.
In addition to the African Safari trek we walked around Asia to see the big cats and also seen some fun monkeys. Of course, any visit to Animal Kingdom wouldn't be complete without seeing the "It's Tough to be a Bug!" 3D show in the root of the Tree of Life.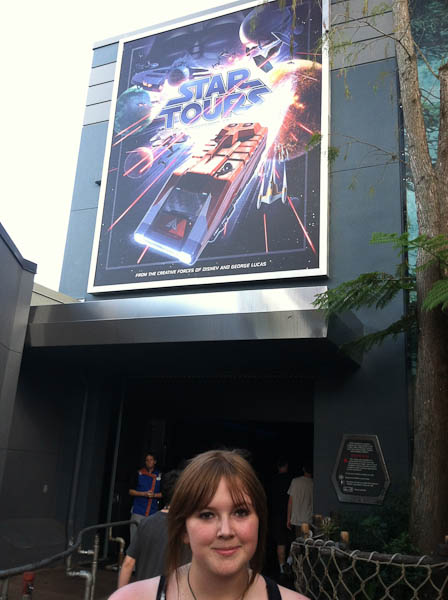 After Animal Kingdom we were on our way to Hollywood Studios. Our only focus there was to visit the Star Wars ride and wander around a bit. We loved the Star Tours-The Adventures Continue simulator. I was pretty proud of myself since I only had to take off my 3D glasses once or twice–dang motion sickness, same thing happens at 3D movies. After exploring the Star Wars area of Hollywood Studios we watched a Horror Makeup Show, met the Lorax, heard the Blue Brothers sing and walked through a I Love Lucy exhibit.
Two parks down, two parks to go. I can do this. I'm feeling a bit tired, but I think a tour through Epcot center with a stop in Mexico for a margarita might be just what I need.
Before making our way to Mexico for some liquid refreshments we met Mickey, Minnie and Goofy. After some R&R in Mexico we headed over to Mission: Space for a blast into space.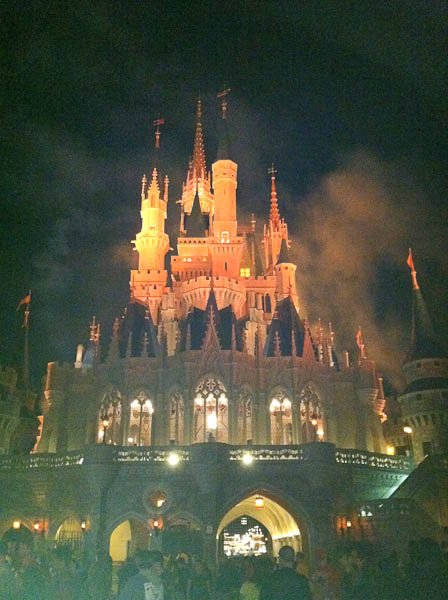 Last park, Disney's Magic Kingdom. It's just after 11 p.m. when we arrive at the Kingdom and the park is packed and the lines are long. Oh my, what have we gotten ourselves into. We make our way into the park and decide the first thing we will do is get the princesses to sign our postcards for some lucky little girls back home. Forty five minutes later we are heading towards the racetrack and the tea cups. A visit to the Magic Kingdom wouldn't be complete with a ride through It's A Small World so we make sure visit before we leave. After spending 2+ hours in the park I am done in. It is after 1 a.m in the morning and I'm pretty sure I can't take another step.
We leave the park tired, but happy and thrilled to have spent our extra day with the Mouse.
Plan your Disney visit here.