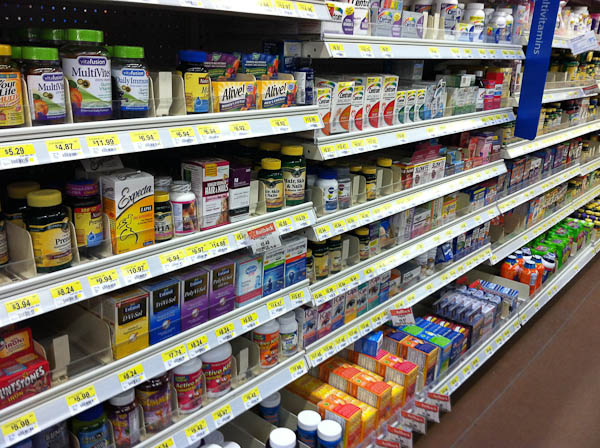 It is my goal to start eating better this year and, for me, part of that means taking some vitamins. NutritionPossible.com has a handy online tool that has you answer a few questions and then they give you vitamin recommendations.
The vitamin aisle at the store is so confusing. There are all sorts of vitamins and unless you know what you need to buy it can be overwhelming. Usually I just grab a multi-vitamin and hope for the best. After completing the questionairre I was shown my supplement recommendations: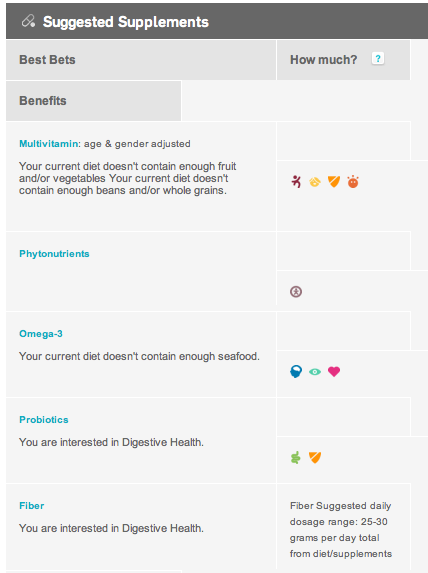 Basically it appears that I don't eat enough of anything. However, I swear, if I ate all the "recommended" food a day it would be way too may calories. I guess I can let a vitamin help me out

After I completed the assessment NutritionPossible offered me a $10 off any multi-vitamin or ProNutrient supplement. I love saving money.
GIVEAWAY:
$25 AMEX gift card
ENTER:
+1 Take the assessment on NutritionPossible.com and share something you didn't know you were lacking.
EXTRA ENTRIES:
+1 Follow me on Facebook
+1 Follow me on twitter
Giveaway rules can be found here: http://www.one2onenetwork.com/cms.php?id=53
Contest ends February 24th.
I am participating in a sponsored campaign hosted by One2One Network. While all opinions stated are my own, I make no claims about NutritionPossible.com as a product or its effectiveness.
Good Luck!