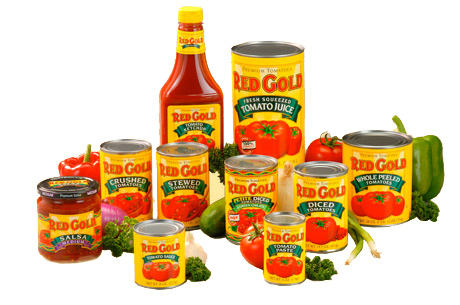 Big THANKS to Red Gold Tomatoes for selecting me as one of seven bloggers to attend a weekend event that will include a ticket to the Taste of the NFL. I am beyond stunned that I was chosen. I know the competition was tough and I was quite sure they would only pick foodie bloggers. I mean, hey, I'm just a lifestyle and travel blogger who likes to cook and share recipes, but I must have done something right because the judges picked me to attend (((happy dance))).
I received the "Congratulations" email yesterday. I wish I could explain everything that went through my head in the first few minutes after opening the email. Disbelief, joy, shock, and happiness were just a few emotions along with a little voice in the back of my head saying "are you sure they didn't send you the email in error? maybe they meant to ask someone else" <<<—-I HATE that voice of doubt that always tries to sneak in and steal my joy. Does anyone else have this happen to them? (please tell me I'm not alone).
Right now I'm at pure excitement.  I have been working hard at making this blog a success and this feels like I'm one step closer to where I want to take Just Short of Crazy. I can't thank Red Gold enough for providing me with an opportunity to spend a weekend learning about their company. It's a great start to a new year.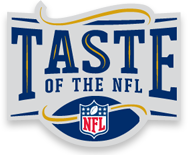 The Taste of the NFL is going to be some nice icing on what is already shaping up to be a great weekend. There will be awesome chefs, tasty food, celebrity football players, and a concert by Sara Evans. Are you kidding me??? Quite honestly, I don't know if this small town, country girl can handle the excitement. I asked Alan what I should wear to the event and he said he wasn't sure, but he thought it should be red and gold–lol!
Red Gold announced the attending bloggers today. In no particular order:
The Great Foodini, Grand Rapids, MI <<<–yeah, glad to see another Michigander

The Weekend Gourmet, San Antonio, TX
Basil Momma, Indianapolis, IN
Super Exhausted, Philadelphia, PA
Jersey Girl Cooks, Cherry Hill, NJ
The Dutch Baker's Daughter, Minneapolis, MN
I'm really looking forward to meeting these wonderful bloggers and spending the weekend with them and with Red Gold.
I'll be sure to take lots of photos to share with you so stay tuned. Oh, you may want to follow my twitter and facebook as well since I'll be posting some during the event

Cheers!!