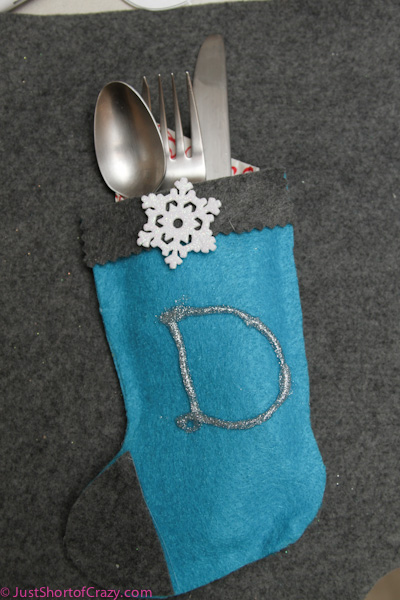 These are the easiest place settings to make and is a great project to keep children busy while Mom is prepping for the holidays.
Just a couple steps and your children can help with your table decor. They will be so proud to show off their creations to family and friends

Supplies Needed:
-Felt in colors of your choice
-Glue (I used hot glue, but may not be a great choice for children–parent supervision recommended)
-Snowflake Stickers
-Elmer's Glitter Glue
-Stocking pattern (I drew the pattern on paper and then cut out the shape)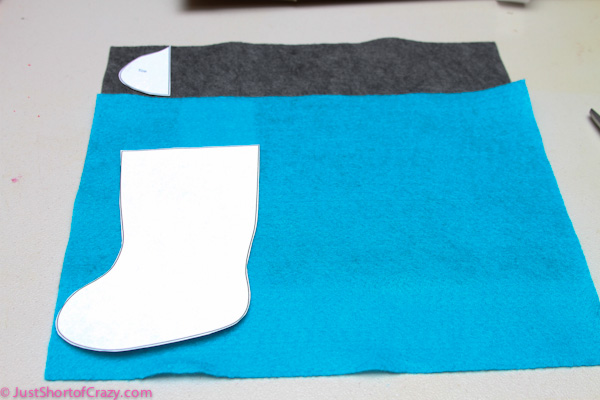 INSTRUCTIONS:
1. Using the stocking pattern cut out 2 stocking shapes from your felt.
2. Glue the stocking sides together, but leave the top open.
3. Cut out a strip of felt for the top of the stocking and a piece of felt for the toe. Adhere with glue.
4. Add a snowflake sticker and use Elmer's Glitter Glue to write a name or initial on the stocking.
5. Let dry overnight.
ENJOY!