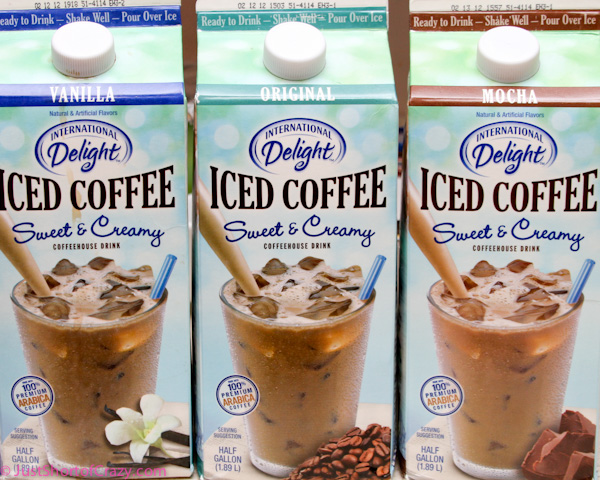 As you might have figured out I LOVE coffee. Love it! I make coffee every morning and hate to admit that I probably drink a minimum of 4 cups a day. Yes, I'm a coffee junkie. Not only do I love my coffee, but I have to have "candy creamer" for it (ie: International Delight flavored creamers). Vanilla or caramel are my favorite flavors to add to my coffee.
I have only had iced coffee a couple times and haven't been a huge fan, but I liked it ok. The ones I tried just weren't sweet enough for me and bordered a bit on the bitter side. However, when I was offered the opportunity to try International Delight Iced Coffee I jumped at the chance because it was made by my favorite candy creamer company

I received three different flavors of International Delight Iced Coffee: Vanilla, Mocha, and Original. I instantly opened the Vanilla Iced Coffee and tried it. It was delicious! Needless to say the Vanilla didn't last too long. Although, I did consider moving it to the garage to store so I had to walk (ie: exercise) to have some because it is high in calories. Ayi yi yi. Maybe International Delight will come out with a low cal option if these do well. 1 cup is 150 calories! This is definately something you want to drink in moderation. Btw, when you live in northern Michigan you get to use your garage as a huge walk in refrigerator because it gets so cold here….you just have to be careful not to freeze items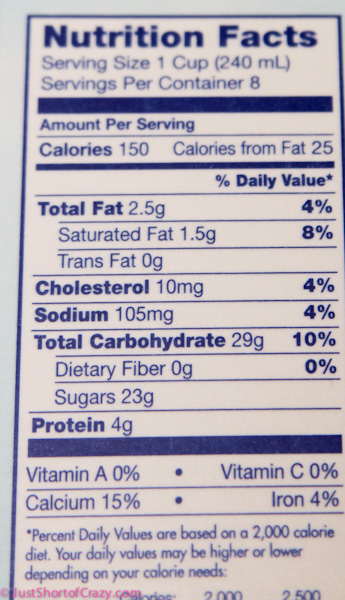 After enjoying the vanilla I tried the Mocha and the Original. Of the three the Mocha is my 2nd favorite and the Original is my least favorite..which isn't to say I don't like it I just like the other 2 better. Since I like hot coffee in the morning I have been saving my Iced Coffee treat for the afternoon to enjoy while I write.
Does anyone else's desk look like this?? Swear, I get it cleaned up and a month later it looks like this.
If you enjoy coffee  you may want to check out International Delight Iced Coffee. It will be available in stores starting January 15th. Only a couple more weeks and I can go replenish my supply of Vanilla Iced Coffee

Cheers,