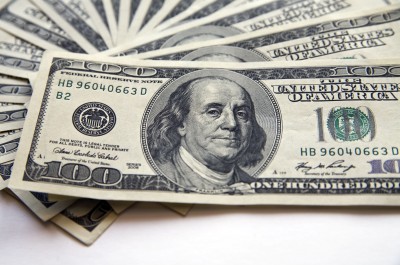 Copyright (c) 123RF Stock Photos
The other day I mentioned that I have been getting some emails asking me how I am able to work from home. I wrote a working from home post and I want to continue that conversation with a post on how to make money blogging. I think my "in real life" friends are a bit amazed (or maybe confused) on how this whole blogging thing works. My extended family wants to know why EVERYONE doesn't have a blog that makes money. I think the statement was something like: "well, if you can make money blogging why doesn't everyone do it". Well, there are 2 good reasons for that:
#1. IT'S WORK! hello…..things just don't magically appear on my blog. It takes A LOT of time and effort to create Just Short of Crazy. I do it because I love it, making money from it is a great side benefit. I blogged for years before I ever made a dime.
#2. You need to enjoy writing. This is not something that everyone loves and, trust me, you'll want to love it. Think you won't need to love writing in order to have a blog? Please read reason #1 again. If you are working at something you don't love it will get old very fast and you will begin to hate it and then give it up.
Still interested? Good. Let me share some tips and tricks about making money blogging. There are a ton of resources on the web about this topic and about how to start a blog. For the purpose of this post I'm going to assume you already have a blog. I'm sharing how I monetize my blog to bring in some extra money, I wish I was bringing in conveyors of it, but mostly it's some extra money for family fun. Although, I'm working very hard on growing it enough to at least cover the house payment.

Before you begin making money you will need to work on growing your blog readership and pageviews. I hate to be the bearer of bad news, but if no one is visiting your blog then advertisers are not going to pay you. To grow your pageviews become best friends with StumbleUpon, utilize your facebook and twitter streams, guest post on other blogs, and become involved in a blog focused forum.
Now for the nuts and bolts of earning some money on your blog:
1. ADVERTISE: I use Burst Media. The ads you see at the top and side of my blog are from Burst. Burst has contacts with big advertisers. I do not. They feed ads to my site and we split the revenue. I'm happy with our arrangement. Burst has been very good to me. There are other media outlets, like Burst, available. Try to get some recommendations before you sign up with one so you know you are working with a reputable company.
2. SPONSORED POSTS: Advertisers contact me and ask me to write a sponsored post about their product or they ask me to write a post using keywords and specific links. If you are lucky enough you will get a request from someone asking you to use pharmacy automation in a post. Key words like that can lead to very creative writing.  How do I get these requests? A lot come from being part of a group of bloggers that have contacts. After a while, advertisers will find you and the emails will just show up in your box. It takes time, but it does eventually happen.
3. BRAND SPONSORED PROJECTS: The companies I work with on these projects include Social Fabric, Clever Girls, and Mom Central. The project generally involve purchasing an item, using it and then writing about it. Payments vary everywhere from $50 to $150. I've written about luggage to salad dressing and everything in between.
4. PRODUCT REVIEWS: This doesn't really put money in the bank, but I do receive free product, which is kinda the same thing. My disclaimer with this is to be VERY selective on the items you choose to review. They should be items that your readers would expect you to use. If you are reviewing men's aftershave and there are no men living in your household that might be a problem, kwim? Where do I find product review leads? I often "cold pitch" a company. This means I have no prior contact with them and they have not sent out any request for bloggers. I just let them know I am interested in talking about their product on my site. This is where having a really nice media kit comes in handy. When I send over my cold pitch I automatically include my media kit. I hear back from about 25% of the pitches I send. I also find opportunities on my wonderful Mom Dot forum.
That's it. That is how I monetize my blog. It takes a lot of hard work and dedication, but if you are committed it pays off.
I'd love to hear your thoughts on this topic, please leave a comment.
Cheers,