Thanks to the Frankfort, MI Chamber of Commerce I seen a giant pumpkin dropped on a car. I know, I know, y'all are jealous

Hey, its not everyday you see something like this.
I learned about this event when I was searching for extreme pumpkin carvings and, lucky me, it's less than 90 minutes away.
It's one gigantic spray painted pumpkin (maybe 800ish pounds) vs. one spray painted Honda (no idea what a Honda weighs)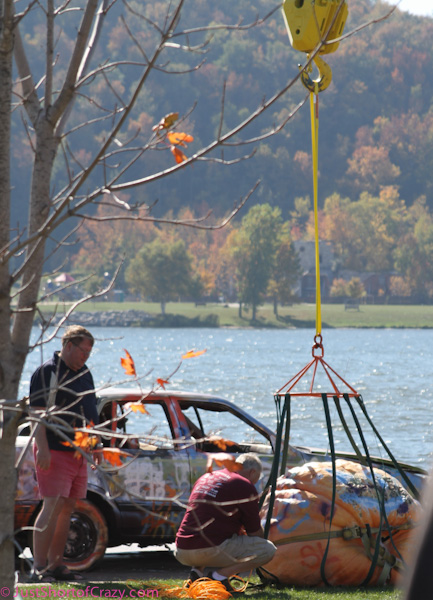 Find an available crane to lift the pumpkin way up above the car: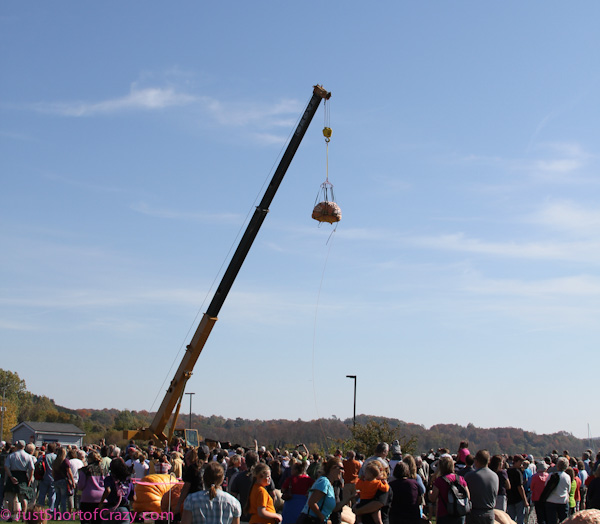 Have the pumpkin rigged so that with the flick of a switch the pumpkin drops: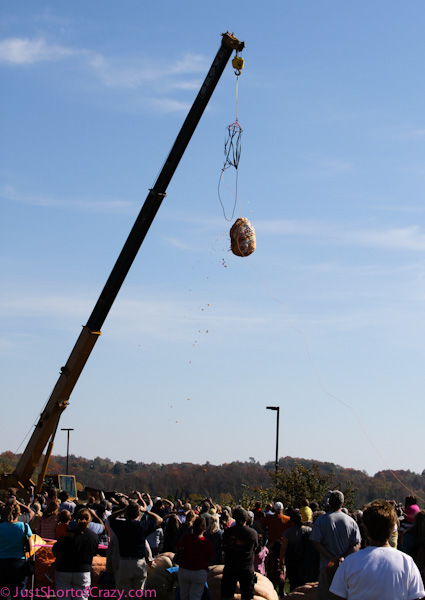 and drops: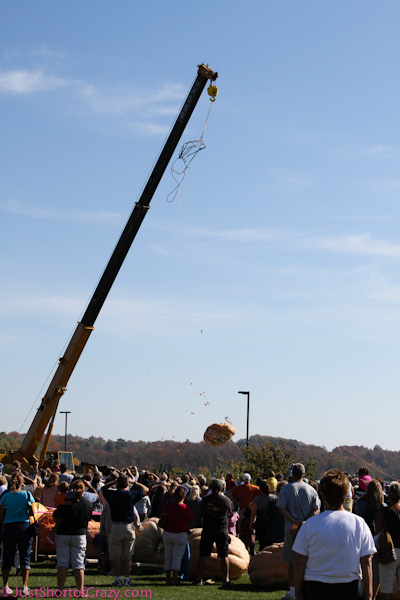 and smashes into the car: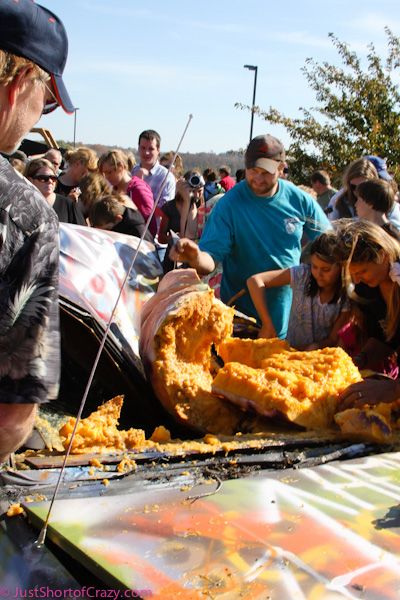 Yes, people rush the car to dig for seeds so they can grow their own giant pumpkin: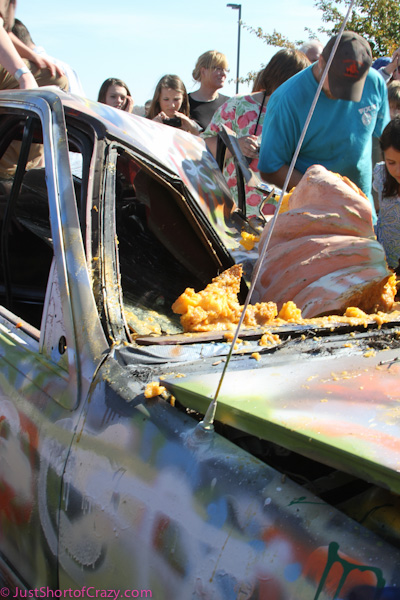 I guess that makes it Pumpkin-0 and Car-0. We'll call it a tie.
Yet another thing I can check off my bucket list (if I had one).
Have you ever seen such a thing?