Fall is in full swing here in northern Michigan. I honestly love fall and enjoy everything it has to offer. I mean, really, what's not to love. The leaves are turning color from boring green to vibrant and bold reds, oranges, and yellows. Apple tree branches hang low with their burden of fruit. Pumpkin patches burst with brilliant globes of orange and sunflowers and mums are in bloom everywhere I look.  Really, Fall is a spectacular time of year in Northern Michigan.
My friend Sue showed me a fantastic overlook to view the wonderful color changes. I took Alan back there the other day. It is such a gorgeous location. A hidden gem in northern Michigan with great overlooks and hiking trails.
The area is called the Highbanks Rollway. Northern Michigan has a deep history in the logging industry and the area received its name from that era. If I am remembering correctly, they used to roll the cut trees down the banks to the river below to easily move the lumber to the mills. Hence, Highbanks rollway.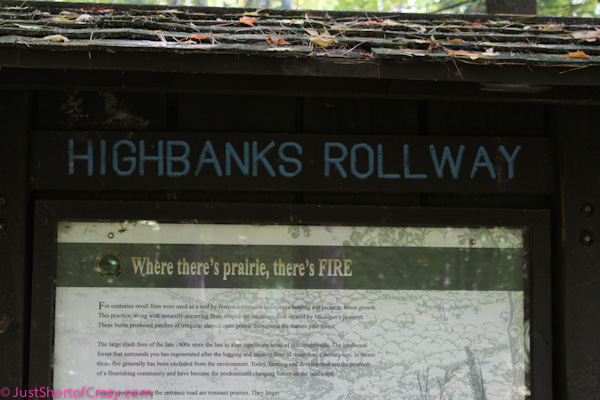 The area has very nice paths that are well maintained and easy to hike.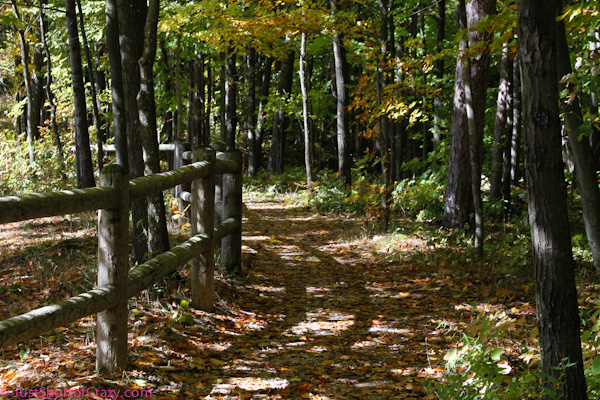 The parking area to the first overlook is a very short walk. However, if you go left down the trail a bit farther that overlook has even prettier views, imo, since you can see the river winding through the forest below.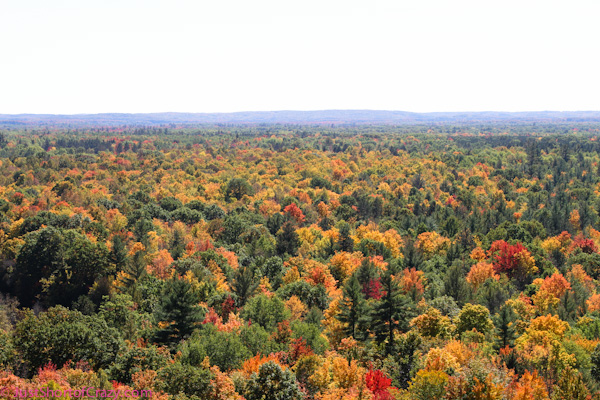 The fall colors are so gorgeous. They are just about at peak when these photos were taken. I need to make a drive back out there and see the changes that have happened in the last few days.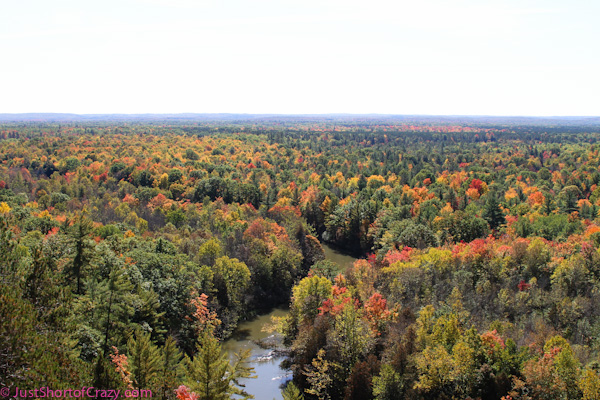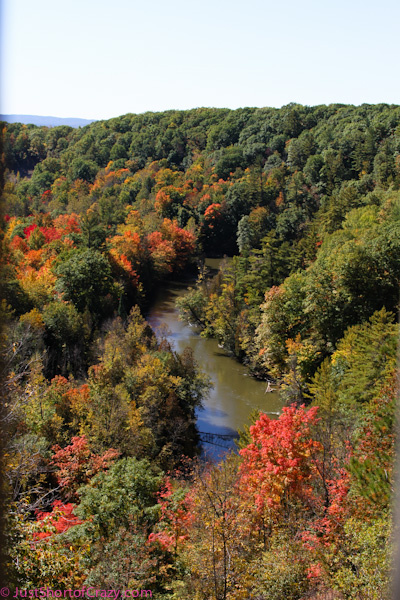 The reds come and go first which is sad since those shades are my favorite, followed closely by the orange hues.
On our drive back home I made Alan pull over so I could take photos of these colors. So vibrant!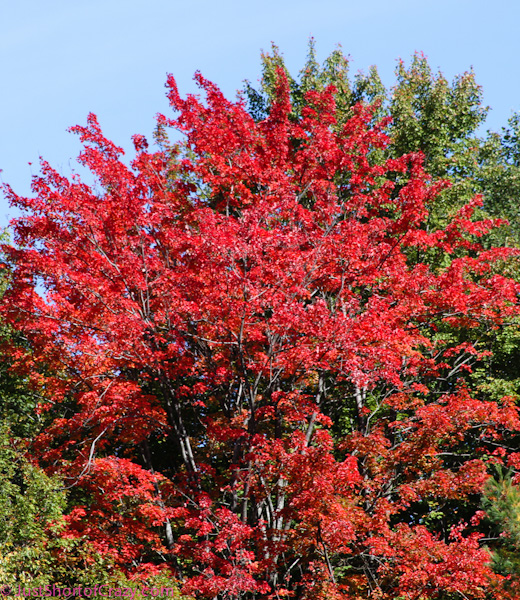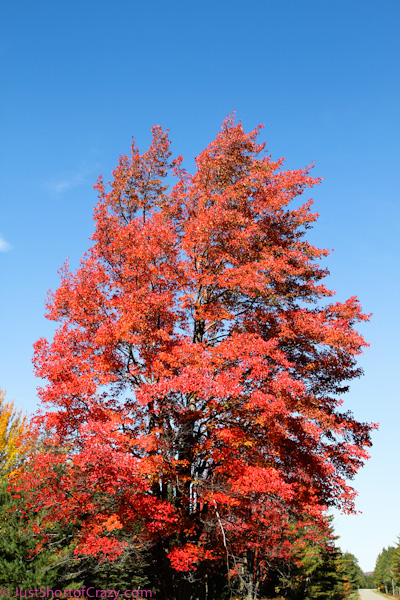 Cheers,