This past week we attended Art Prize in Grand Rapids, MI. It's a fantastic event and one I highly recommend you put on your list of things to do next year. We enjoyed looking at lots of different works of art using all types of medium. However, there was quite a bit of art that made us go "hmmmmmm, I don't get it."
Ummm, pile and row of rocks???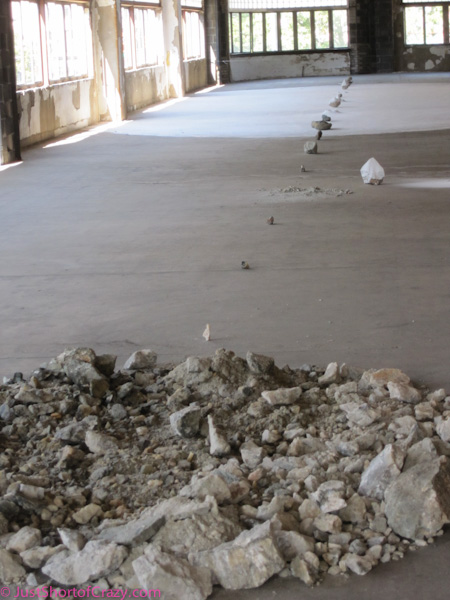 Graffiti?? I've seen some street art that is awesome. This, not so much.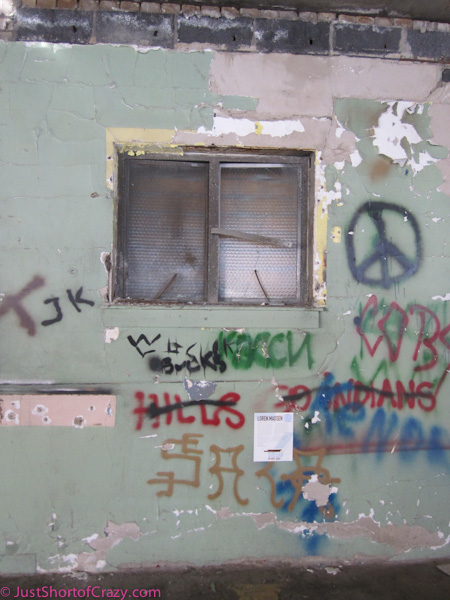 Wood, mesh, and paint. Point?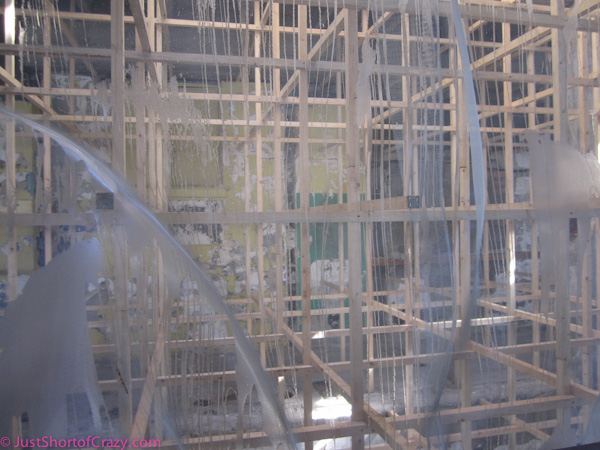 Coffee stirrers and coffee cups. I'm having a hard time figuring out what the artist was doing.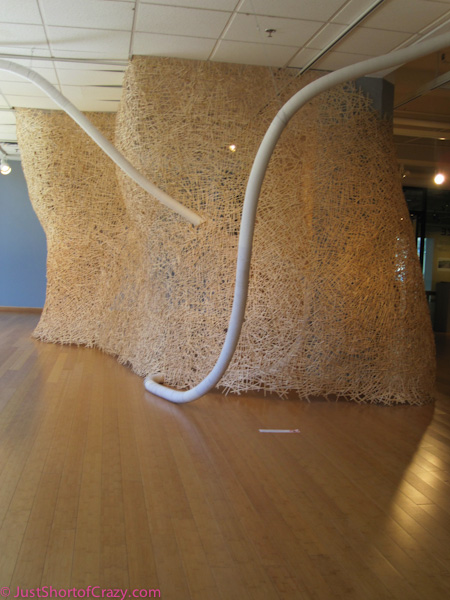 Pages from books??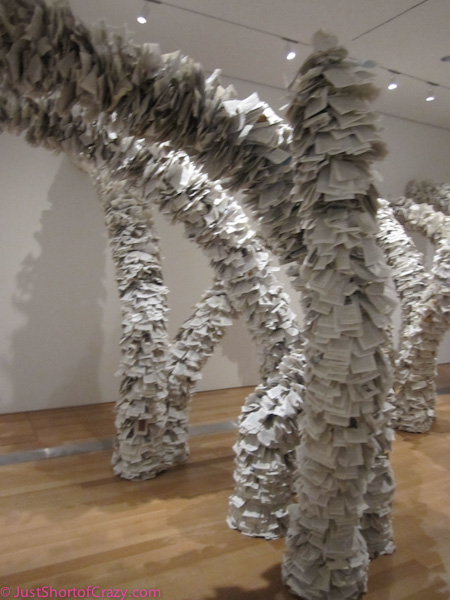 Fish photos on china plates…head thunk.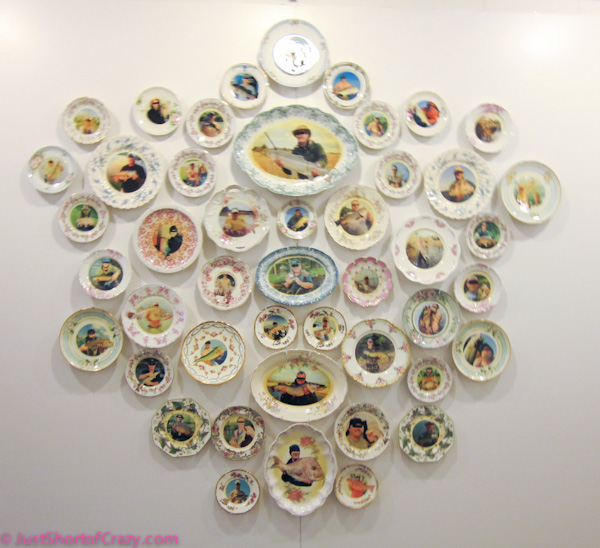 The squares cut out of graph paper. WTH?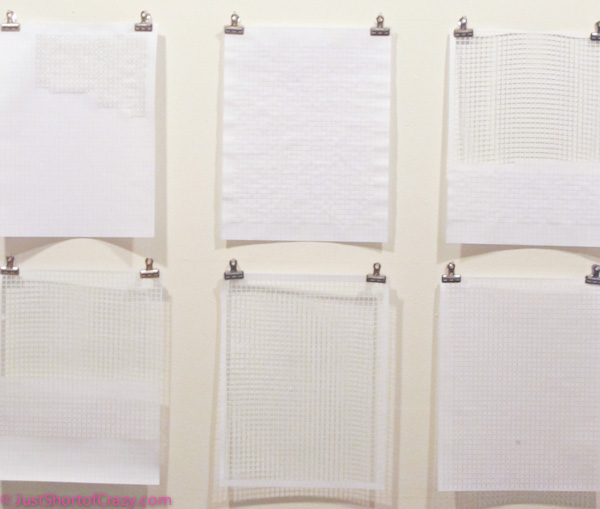 I have no freaking idea what this represents. Probably don't want to know.