One of the things I love the most about fall is visiting apple orchards around Michigan. Michigan seems to have a great climate for growing a wide variety of fruit. Apples are one of my favorite fall fruits. There are so many yummy varieties to choose from and apple orchards are just plain fun! There are some great orchards in Michigan, many more than I have listed here. If you have time, visiting a local orchard is worth a visit.
Christmas Cove Farm in Northport, MI, on Leelanau peninsula, has over 240 varieties of apples. Many of the varieties won't be found at your local market. The good news is that if you can't make the drive to northern Michigan you can order apples online and have them shipped to you


Fruit Ridge Hayrides offers all kinds of family fun. This year they have a "down on the farm" corn maze. Additionally, they have apples, pumpkins, and children's activities. They also offer a picnic area to enjoy their baked goods, cider, and snack items. From Sept 17-October 30 they offer Fall Festivals on the weekends.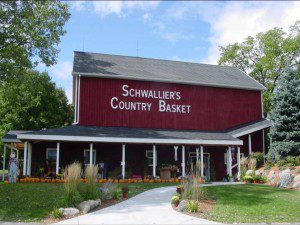 Schwalliers Country Basket is a nice orchard located in Sparta, MI. The west side of the state offers so many great orchards and this is just one of them. They have farm animal barn with baby goats, guided wagon ride, pick your own apples, pick your own pumpkins and a corn maze.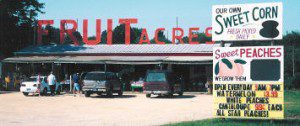 Fruit Acres Farms is located right off the freeway with easy on/off access. They have all kinds of delicious items for sale including fresh fruits & veggies. They grow Big black Sweet Cherries, Sour Pie Cherries, and Crisp Juicy Flavorful Apples. Their specialty is Sweet, Juicy, Luscous Peaches fresh picked and sold for 10 weeks from Mid-July thru September.
You can find more fun apple orchards by visiting Michigan Farm Fun.
What is your favorite fall fruit?