I love to travel and staying in an odd or unique hotel is topping my list of things to do. Here are some options I found around the world.
Brightly colored orange pods. Hmmm, could be fun. I would want to make sure they are anchored very well so I didn't float out to sea in the middle of the night.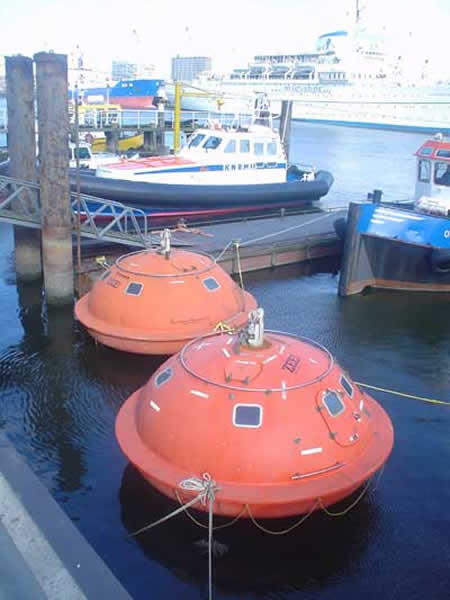 Capsule Hotel Den Haag, Netherlands
Reminiscent of Lord of the Rings, a really unique hobbit hotel in New Zealand. Yep, New Zealand is quickly moving up my list of must visit destinations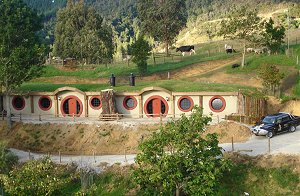 Hobbit Motel @ Woodlyn Park New Zealand
Ok…it's just too interesting to not put on a list of odd hotels.
La Balade des Gnomes Wallonia, Belgium
I love waterfalls and this hotel has one coming right out of the top of it! I would love to see the inside.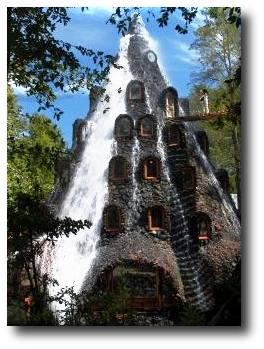 Magic Mountain Hotel Panguipulli, Chile
A hotel carved into the shape of a Beagle…I'm in! It is perfect overnight lodging for all the dog lovers out there.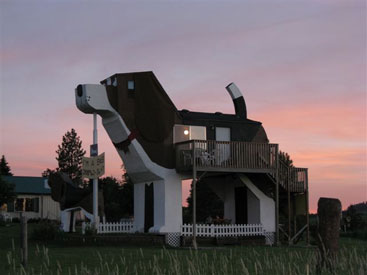 Dog Bark Park Inn Cottonwood, ID, USA
If you all know anyone that works at this hotel, please see if you can get me a comped room for a couple nights. This place is crazy expensive, imo, and rings in at $30,000/couple for a 6 night pacakge. (No, that is not a typo). That includes 2 nights undersea and 4 nights on the island along with other amenities.
Still….if money were no object I would be booking a room here asap.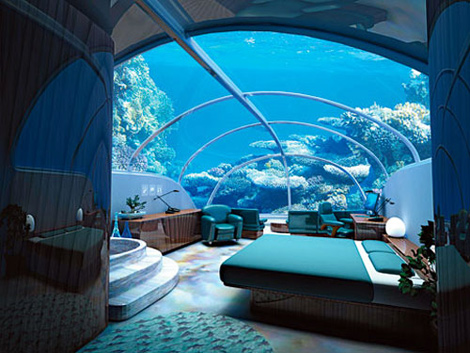 Poseidon Undersea Resort, on a private island in Fiji
Which hotel is your favorite??