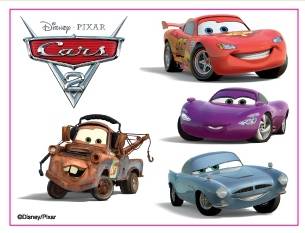 We went to see Cars 2 this weekend and for the first time ever I used Fandango to buy tickets. Using Fandango was so easy. Just a couple taps on my iPhone and I had tickets pre purchased and waiting for me at the theater. I put together a little slideshow on how to use Fandango so if you are interested you can click here to see how easy it is.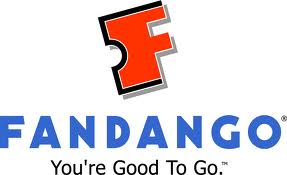 BONUS: If you buy your tickets on Fandango you will receive a FREE itunes download.
Don't forget about these great movies being released soon.
Transformers: Dark of the Moon 6/29
Harry Potter and the Deathly Hallows: Part 2 7/15
Buy your tickets on Fandango so you won't have to wait in line.
Onto the review…..
I loved Cars and Tow Mater will forever remain our favorite character. Unfortunately, Cars 2 just did not measure up.  I guess my expectations were set too high.
The basis of the film is a spy type escapade of international espionage a la car style with some racing tossed in. There is rivalry between Lightning McQueen and his competitor, an Italian race car. There is an underlying story about big oil vs. green fuel, that is where the espionage comes into play. As well as a story line about "lemons" vs. the hot cars that everyone loves.
My biggest complaint about this movie is the amount of violence being shown. Maybe I'm just an old fuddy duddy, but honestly, do we need to show cars shooting at one another just minutes into the movie??? I'm sure I'm not the only one that has a problem with this, I heard a parent behind me comment "wow! they sure are starting kids early with violence" Um, yeah!
Another scene in the movie shows a car being tortured and then you hear it being blown up. Seriously Pixar?? You are so much better than this.
There are some fun scenes. I enjoyed the depiction of the Queen of England and how they portrayed the different countries. It was fun to see all the loveable characters from the original Cars and to revisit Radiator Springs.  There are also some well written one liners that will make you chuckle. It is, after all, a Pixar movie and the animation is freaking fantastic. Pixar excels in that arena.
However, I was very disappointed with the story line. It could have been so much better than it was.  Maybe I just have higher expectations than some. I've read other review of the movie and I wondered if we had seen the same show.  The best part of going to see Cars 2 was the Toy Story short that showed in the very beginning–funny, unique, and exactly what I expect from Pixar. Too bad they didn't use that same talent on Cars 2.
Did you go see Cars 2? What did you think?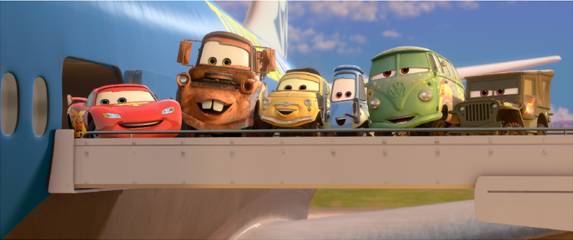 disclaimer: This project has been compensated as part of a shopper insights study for Collective Bias. All thoughts and opinions are my own.